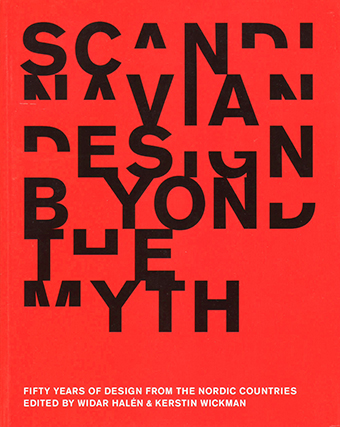 Article Number: 3902
Soft Cover,
English
, Glue Binding, 226 Pages, 2003, Arvinius Förlag/ Form Förlag, ISBN 91-82513-30-6
Scandinavian design beyond the myth
Scandinavian design has become synonymus with the development of modernism in the 1950s and 1960s, and it has been featured in numerous exhibitions, trade shows and publications. (English)
Either as a commodity in international trade or as a part of a cultural project- official and unofficial- it was to represent Scandinavia. In this way Scandinavia design came to mean a range of things, often developed from a set of myths about Scandinavia the place and the people who lived there. This may have been a fiction to suit the rest of the world, but it was also a fiction that suited the North, especially Nordic manufactures. They made their way to the international markets with objects that became "icons" of modernity and good taste some of which are still produced and bought today as classics Traditionally, Scandinavian design has been associated with simple uncomplicated designs, functionality and a demovratic approach. These are the characteristics that must be reassessed in the light of recent research on modernism.