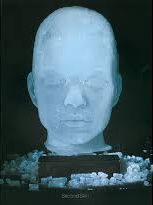 Article Number: 8110
Soft Cover,
English
, Staple Binding, 32 Pages, 2002
Second Skin
Historical Life Casting And Contemporary Sculpture
Catalogue of the exhibition held at the Henry Moore Institute, Leeds, Feb. 16-May 12, 2002.
Life casting was a well- known phenomenon in the 19th century and had particular associations with the realms of art and science. But it was a technique that was also used in the private sphere, because life casting was closely linked to the cult of the souvenir. The bourgeoisie would have masks cast from life and from death, and from the hands and feet of famous artists, dancers and other celebrities.
Language: English