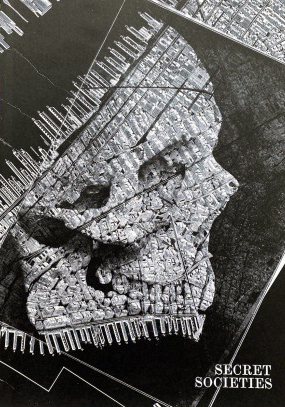 Article Number: 12192
Soft Cover,
English
, Thread Stitching, 176 Pages, 2021
Secret Societies
€ 42.00
Much is popularised of the Mafia in film, literature, music and urban legend. Some stories are inspired by and respectful of the facts, but many are presented through a creative lens distorting how organized crime began. References are often made to criminal activity in the infamous Prohibition Era, but few stories cover the preceding years, until now. This new book
presents a graphic history of true crime. It examines the origins story of the American Mafia through the rise and fall of the first boss of bosses Giuseppe Morello and his powerful brother-in-law Ignazio Lupo.

This is a time before the Castellammarese War – a period of bloody power struggles for control of the Italian-American Mafia that took place in New York City between 1930 and 1931. The important period preceding the war is considered murky and lacking historic documentation. This meticulously illustrated volume of Secret Societies shines a light on this fascinating time of American history and organized crime.

It does so through research from primary sources, richly illuminating the period of the 1890s–1920s using photos, documents, contemporary articles and illustrations. Starting with a look at the "Black Hand" phenomenon and its relationship to organized crime.

The book also examines the story of the "Barrel Murder" in which Giuseppe Morello, the first boss-of-bosses of the US Mafia, was arrested following a brutal murder in the heart of New York's "Little Italy". Soon followed by the tragic story of NYPD officer Joseph Petrosino who became a pioneer in the fight against black handers and Mafiosi alike. In 1909, while on a secret mission, Petrosino became the only NYPD officer to be killed while on foreign soil after he was assassinated in Palermo.

In this important stage of history, the hierarchies of crime families were established and reinforced. This is the American Mafia origins story.