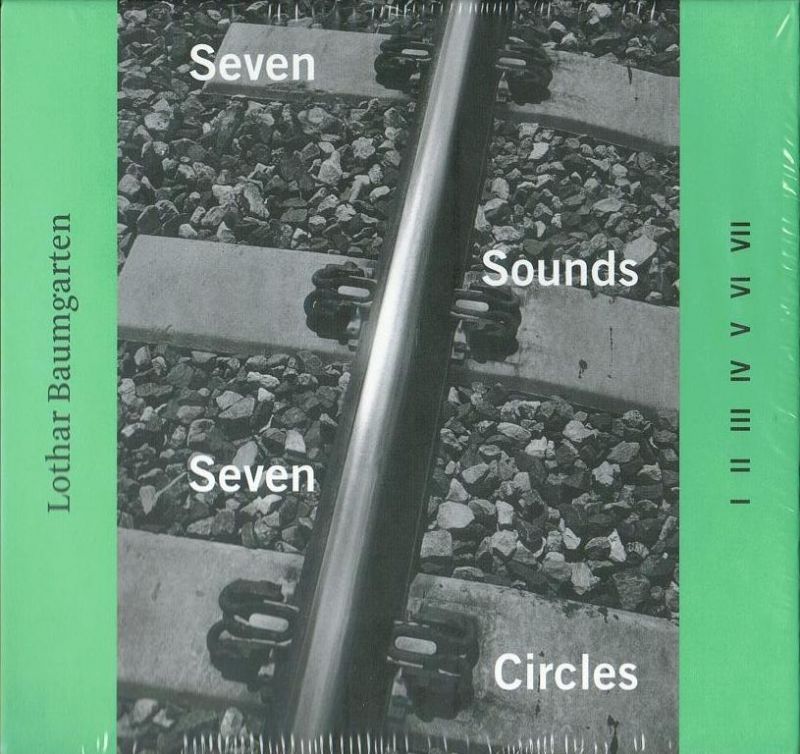 Article Number: 874
Hard Cover,
English
, Staple Binding, 2009,
Hatje Cantz
, ISBN 3-86560-538-9
Seven Sounds - Seven Circles
(CDs)
This artist's book houses seven CDs that were the audio accompaniment to German conceptual artist Lothar Baumgarten's 2009 exhibition at the Kunsthaus Bregenz in Austria.
Each disc contains an hour of audio recorded on a remote peninsula in the Hudson River, the shrieking and croaking of native fauna broken by the occasional Amtrak train. The book opens with photographs and an essay by the artist.
»Es handelt sich um sieben »Phonische Bilder» von je 60 Minuten Dauer. Sie wurden seit 2004 in vielen Sitzungen mit einer Surround-Sound-Technik auf 24 Bit und 96 KHz aufgezeichnet. Diese Hörstücke haben sinfonischen Charakter. In zyklischer Anlage folgen die Sätze aufeinander und gliedern ihren Zusammenhang. Sie leiten sich her aus akustischen Gesetzmäßigkeiten die durch Melodik und Tonalität KUB 09.02 Presseinformation 3/8 Lothar Baumgarten ihre Stimmungen hervorbringen. Es sind »Orchesterwerke», die durch ihre sinfonische Dimension und Tonsprache den Ort in seiner phonischen
Realität wiedererschaffen. Ihnen ist jene gewaltige Macht der Imagination eingeboren, die erst am Ende einer Stunde des Hörens entlässt, ohne jedoch die Umstände vor Ort vollkommen preiszugeben. Es bleibt die Ungewissheit über das, was, wo und wie man hört. Die Strukturen dieser suggestiven Klangwelt evozieren jeweils eigene, innere Bilder dieser Wegstrecke. Rhythmus und Intervalle überlagern sich zu einem mehrdimensionalen, fortwährenden chromatischen Unisono des Chors der in permanenter Steigerung die Ereignisse vorbereitet.» (Lothar Baumgarten, 2009)