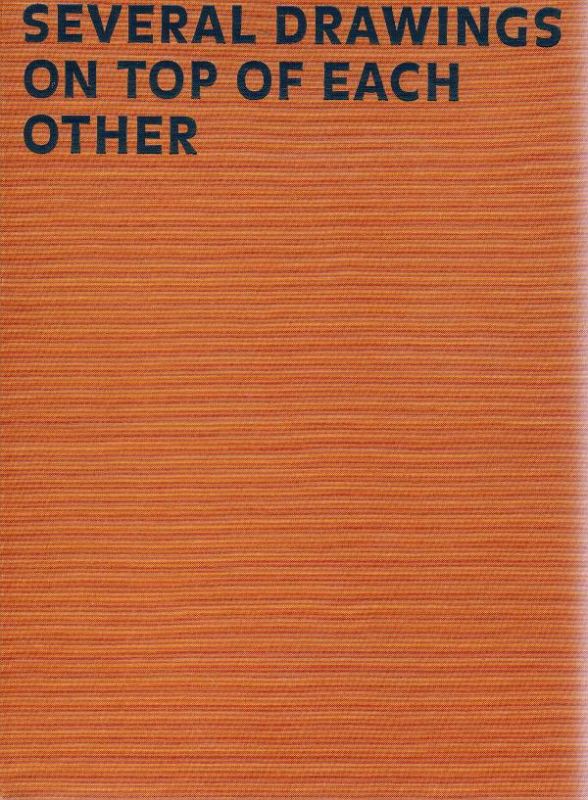 Several Drawings on Top of Each Other
In Manders's drawings, which clearly occur on a two-dimensional plane, a complex world is constructed. Certain elements continually resurface in different forms. In this way, he invests these individual elements with a visual past. Manders's technical style is diverse. The drawings seem to have been created quickly and directly, sometimes with only a few lines that encompass interior spaces. Depth is created with simple methods of perspective; these never deny the two-dimensional surface of the drawing paper, however. In his drawings, Mark Manders plays with the spectator's perception and seems to be able to anticipate how one thought follows the next; his images direct the thought process.
Book with drawings from Mark Manders. With text insert by Marije Langelaar and Mark Manders.
Mark Manders (* 1968 in Volkel) ist ein niederländischer Künstler. Schwerpunkte seiner Arbeit sind Installationen, Skulpturen, Zeichnungen und Kurzfilme. Typisch für viele Arbeiten von Manders sind künstliche, imaginäre Räume, die er als Teile seines Selbstportraits bezeichnet. Ferner verwendet er Anordnungen von Objekten, zum Beispiel Armknochen, Zuckerstück, Tasse, tote Tiere, Schornsteine, Mauern, Tische, Stühle und stehlampenartige Gebilde. Bei verschiedenen Installationen fallen raue, grobe Ton-Menschen und Tier-Skulpturen auf. Darüber hinaus veröffentlicht Mark Manders zusammen mit dem Grafikdesigner Roger Willems in Amsterdam Kunst-Schriften unter dem Namen: Roma Publications.