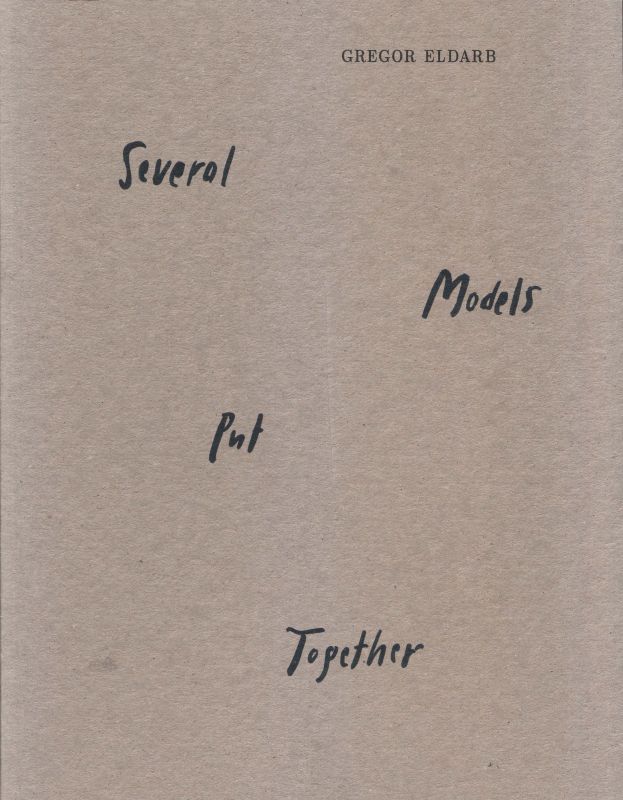 Article Number: 6549
Soft Cover,
German
, Thread Stitching, 158 Pages, 2014, Ed. Triton
Several Models Put Together
availability unknown, if interested please write an email
Structural models based on urbanistic ideas, architectures and theories make up an essential part of the work of Gregor Eldarb.
He develops hypothetical spaces and forms referencing the constructivist models of the early twentieth century's classical avant-gardes. His work can be thought of as an on-going conversation with the ideas underlying both real and utopian concepts of the cityscape. Through drawings, objects and videos he explores his surroundings, ranging from his own apartment to various cities, countries and landscapes, all of which find their respective counterparts in his models.
Languages: German/English