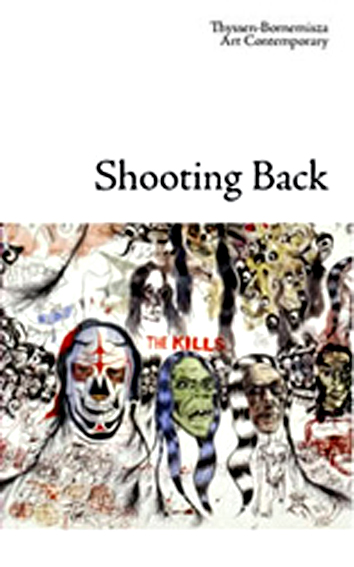 Shooting Back
€ 25.00
An investigation of the themes of identity and tradition, the title Shooting Back thus refers to the act of choosing to narrate one's own history, the deployment of distinctive tools and methods of representation, and the reassertion of ownership over tradition and heritage. The expression is
derived from ethnographic film productions of the 1960s and ensuing investigations. As artists, filmmakers, and theoreticians have developed new languages to talk about their traditions, heritage, and identities, they have in turn "shot back" at the crude, stereotypical, and fictitious imagery of their respective cultures presented by mainstream media and scholarship. At the same time the expression "shooting back" marks the shift from passive forms of representation to new modes of self-representation. On an artistic level this has been addressed through the conscious investigation of overlooked, erased, and precarious histories. In order to approach such "elusive" realities, artists deploy strategies of reconstruction, archiving, and (performative) actualization and often access an immaterial heritage that is committed to forms of knowledge and culture that are already inscribed into history. The exhibition, divided into five loosely structured thematic sections and accompanied by a film program, is dedicated to hinting at these complex discourses.
The publication, which was published 2007 on the occasion of the exhibition Shooting Back, presents a selection of works by international artists, most drawn from the collection of Thyssen-Bornemisza Art Contemporary, which share a fundamental interest in ethnographic research, folklore, rituals, and spirituality, as well as in exposing alternative histories and acts of commemoration.
Artists include Ai Weiwei, Kutluğ Ataman, Chen Chieh-Jen, Anetta Mona Chisa and Lucia Tkáčová, Tanya Hamilton, Mathilde ter Heijne, Sanja Iveković, Brad Kahlhamer, Amar Kanwar, Kristina Leko, Walid Raad (The Atlas Group), Raqs Media Collective, Ritu Sarin and Tenzing Sonam, Sean Snyder, Catherine Sullivan, Akram Zaatari, and Želimir Žilnik.