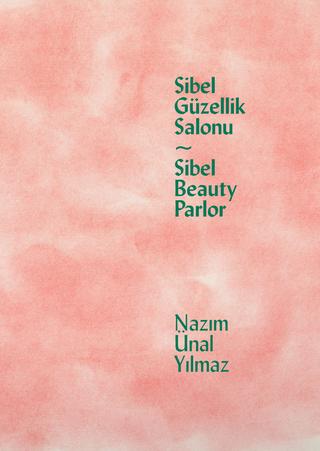 Article Number: 9655
Soft Cover,
German
, Thread Stiching, 88 Pages, 2017, Nazim Ünal Yilmaz
Sibel's Beauty Parlor / Sibel Güzellik Salonu
€ 22.00
This book accompanies Nazım Ünal Yılmaz's exhibition "Sibel's Beauty Parlor" held at SANATORIUM between May 11 - June 10 2017.
In this exhibition, the artist Nazım Ünal Yılmaz creates paintings that function like a diary, combining autobiographical details with current events and newspaper stories. This installation merges performance, statues and paintings that emphasize the proximity of marginalised sexual identities and masculine violence.

Nazım Ünal Yılmaz is from Trabzon, Turkey and studied at Anadolu University and the Akademy of Fine Arts in Vienna. He has participated in exhibitions in Vienna, Istanbul, London, Slovakia, and Germany.
Language: English an Turkish