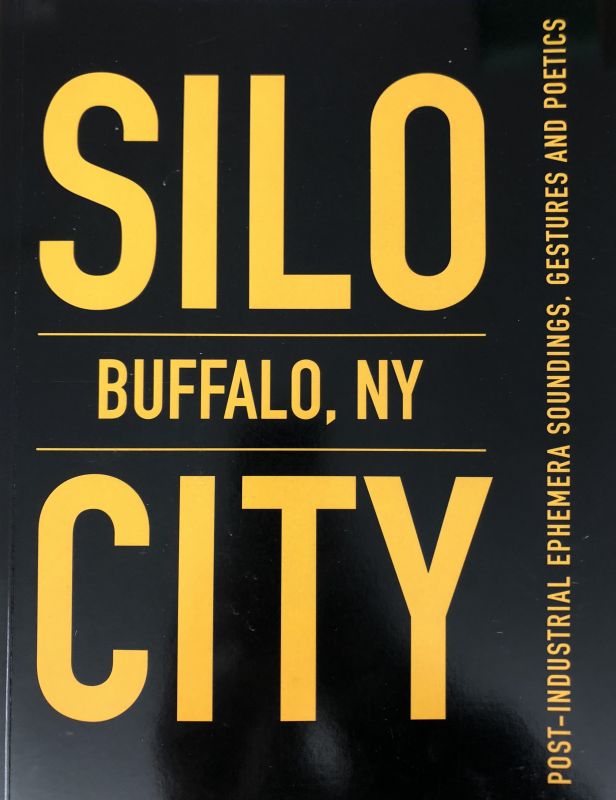 Article Number: 11452
Magazine,
English
, Glue Binding, 38 Pages, 2018
Silo City, Bufallo, NY
Post Industrial Ephemera. Soundings, Gestures and Poetics
availability unknown, if interested please write an email
Exhibition catalogue / Silo-City welcomes you to an exhibition featuring artists on both sides of the Niagara River.
Buffalo, New York and St. Catharines, Ontario are neighboring cities separated by a river and a border, but they also nurture a strong sense of regional togetherness and cultural kinship. Colleagues in Sculpture, Arts, Comparative Literature, English Studies, Visual Arts, Studies in Arts and Culture, and French Studies at SUNY on the U.S. side and Brock University on the Canadian side will share a common space at Silo-City, Buffalo between April 22 – 29. Coming from different places and practices, we wish to foster interdisciplinarity.
Together, we want to reflect on the notion of dispersal. A concrete monument, an overwhelming structure, Silo-City is also a crucible of ephemeralities – sounds dissipating as they echo up the walls, the wind blowing through hollow buildings, the decay of objects deposited in the empty halls, the temporary presence of others, productive resonances of creative experiences. Is Silo-City a memorial? Silos are built to maintain large networks of commodity exchange for human and animal sustenance. Here, however, the workers are gone; the buildings are exposed to inclement weather; the projects we bring with us will disappear, be dispersed or displaced. Silo-City, despite its imposing constructions, invites visitors to become more perceptive to the transience of human endeavours.
We will plant colourful seedpods, install a neon sign in tribute to the Buffalo river that flows by Silo-City, crush words out of their discourse, scatter mourning songs for long gone lives, bring images, noise and stories from other places. We will capture the brilliance of a moment.
Sprache: Englisch