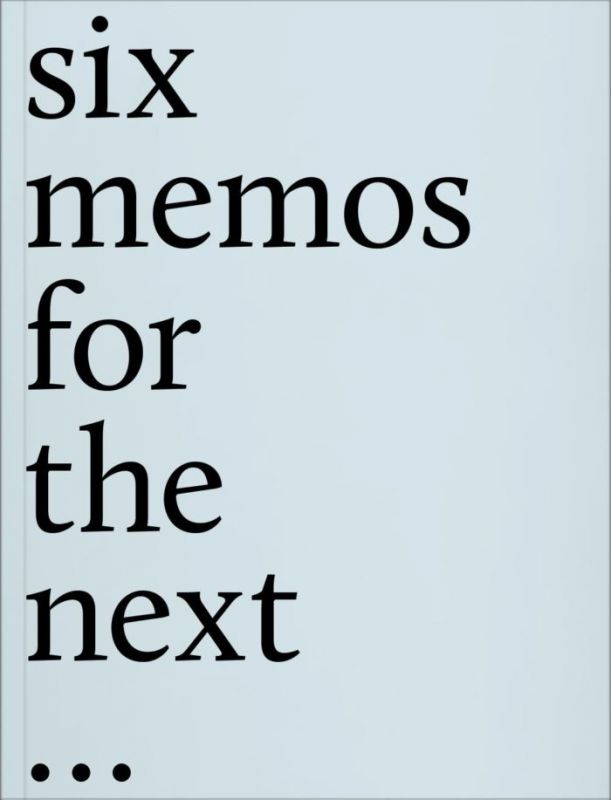 six memos for the next ...
availability unknown, if interested please write an email
Das Magazin 4 - Bregenzer Kunsverein war für die Dauer von zwei Jahren Gastgeber für das kuratorische Experiment >six memos for the next ...
Jenseits einer tradierten Ausstellungsstruktur griffen Einzelereignisse und Langzeitprojekte mit dem Ziel ineinander, Inszenierung und Vermittlung von Kunst neu zu befragen: ein Versuch, Begegnungen zwischen Kunstwerk, Künstler und Publikum ebenso lustvoll wie präzise neu zu gestalten. Kunstwerk und Ausstellung sollten dabei als sinnliche Ereignisse ins Zenrum rücken, ohne an gesellschaftspolitischer Relevanz zu verlieren. Sechs Begriffe, die wie der Projekttitel einem Buch Italo Calvinos entliehen waren, gaben hierfür sechs Perspektiven: Leichtigkeit, Schnelligkeit, Genauigkeit, Anschaulichkeit, Vielschichtigkeit und Beständigkeit; sechs Kuratoren waren als Team für die Konzeption und Umsetzung verantwortlich: neben dem Direktor des Bregenzer Kunstvereins Wolfgang Fetz, der Ausstellungsmacher Jörg van de Berg, die Künstlerinnen Sandra Boeschenstein und Schirin Kretschmann, der Künstler Tilo Schulz sowie die Autorin Barbara Köhler. Das fortlaufende Gespräch des kuratorischen Teams wurde zur konzeptionellen Basis, seine beständige Ausdehnung in Richtung Künstler und Publikum zum Aggregat von >six memos for the next ...<.
Sprache: Deutsch / Englisch