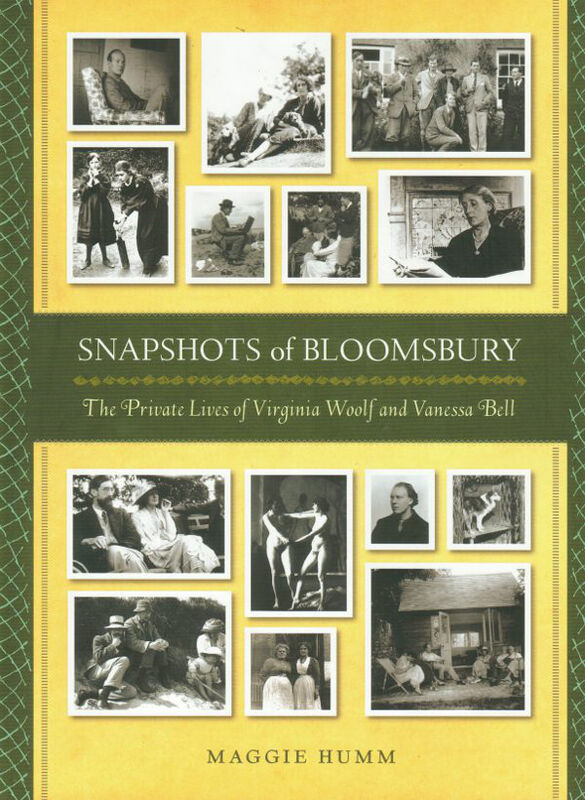 Article Number: 1703
Hard Cover,
English
, Thread Stiching, 240 Pages, 2006,
Tate Publishing
, ISBN 1-85437-672-1
Snapshots of Bloomsbury
The private Lives of Virginia Woolf and Vanessa Bell
€ 41.00
'Finally, a superb collection of the domestic photographs so central to the family histories and autobiographical art of Virginia Woolf and Vanessa Bell.' (Brenda Silver, author of Virginia Woolf Icon) 'The book will enthral many, with its inclusion of hitherto unpublished images ... Maggie Humm is the leading authority on Bloomsbury photography .... A real feast of a book.' (Frances Spalding, biographer of Roger Fry, Vanessa Bell and Duncan Grant)
This enthralling portrait makes available for the first time a wealth of barely known photographs, both amateur and professional, that cast new light on the private lives of Virginia Woolf and Vanessa Bell as well as the historical, cultural, and artistic milieux of their circle in Bloomsbury and beyond.
We visit the domestic lives of major nineteenth- and twentieth-century writers and artists, such as E.M. Forster, who is pictured happily pruning trees with Leonard Woolf, T.S. Eliot, and Sir Arthur Conan Doyle. There are intimate portraits of Vanessa Bell's children and erotic photos of Duncan Grant's lovers. The parade of characters portrayed in the photographs include Vita Sackville-West, Roger Fry, David Garnett, Lady Ottoline Morrell, Walter Sickert, Clive Bell, the Stracheys, Dora Carrington, Cyril Connolly, John Maynard Keynes, and many more. The domestic photographs, taken predominantly with the enormously popular vest-pocket Kodak cameras of the time, are complemented by the professional photographs of Man Ray and Gisèle Freund.
This unique book brings critical insight to the remarkable photographs preserved in the archives of Tate and the previously uncatalogued Harvard Theatre collection.
Maggie Humm is a Professor in the School of Humanities and Social Sciences at the University of East London and Co-Director of the Centre for Cultural Studies Research (CCSR). Her books include Border Traffic , The Dictionary of Feminist Theory (the first edition of which was named 'outstanding academic book of 1990' by Choice ), the best-selling Modern Feminisms , Feminism and Film, Modernist Women and Visual Cultures: Virginia Woolf, Vanessa Bell, Photography and Cinema , Edinburgh University Press, 2002 and Rutgers University Press, 2003, and Snapshots of Bloomsbury: the Private Lives of Virginia Woolf and Vanessa Bell, Rutgers University Press and the Tate, 2006 She was an editor of the Routledge Encyclopaedia of Women and has been a Distinguished Visiting Scholar and Professor at many universities including Massachusetts, San Diego State, Stanford, Rutgers, Queen's Belfast, and Karachi.