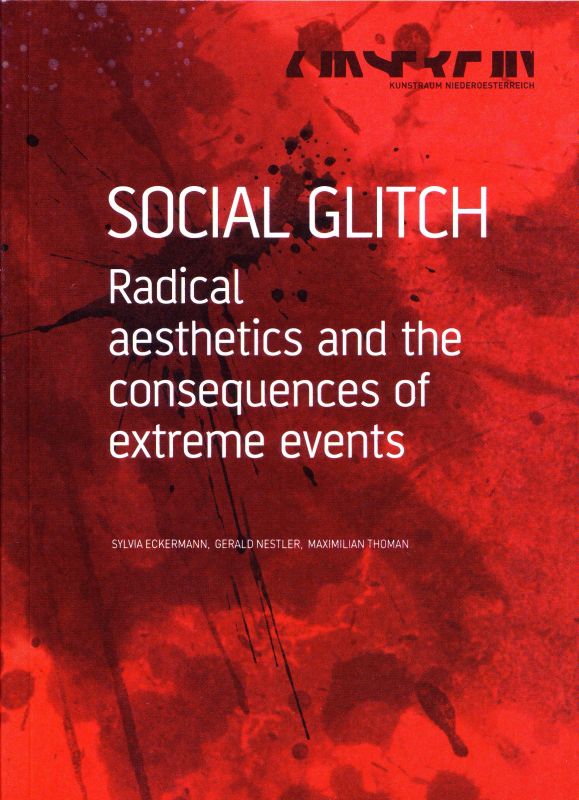 Article Number: 7146
Soft Cover,
German
, Thread Stiching, 136 Pages, 2015, mkt- büro für intermedialen kommunikationstransfer, ISBN 978-3-200-04408-1
Social Glitch
Radical aesthetics and the consequences of extreme events
€ 18.00
Codes informieren Gesellschaft, Wirtschaft, Recht und Politik. Sie ermöglichen soziale Praxen digitaler Kommunikation und choreographieren gleichzeitig deren Überwachung. Ihre Operationen unterliegen jedoch der Kontingenz unerwarteter Fehlfunktionen.
Innerhalb eines technologischen Kontexts werden diese Defekte als "Glitch" (etwa Bildstörungen oder Computerbugs) bezeichnet und bereits seit den 1960er Jahren im Sinne einer Ästhetik des Fehlers auf vielfältige Weise künstlerisch thematisiert. Während die Störimpulse früher meist medienimmanent blieben, schlagen ihre "Spitzen" heute zunehmend auf gesellschaftliche Bereiche über – und dies mit weitreichenden sozialen Konsequenzen. SOCIAL GLITCH erarbeitet daher eine Aktualisierung und Neubewertung der Thematik mit Arbeiten aus unterschiedlichen künstlerischen Disziplinen. Die beteiligten Künstler_innen beschäftigen sich mit Ereignissen, die in einer Art "negativer Transzendenz" über das Medium hinaus direkt in den Raum der Öffentlichkeit wirken. Was die unterschiedlichen Ansätze vereint, ist ein engagiertes, aktivistisches und radikales Interesse am "tiefen Horizont" gegenwärtiger Umbrüche. Die Ästhetik des Fehlers wird im Sinne einer Ästhetik im Feld der Konsequenzen ausdifferenziert, um mit Methoden der Kunst konkrete soziale und politische Potentiale zu ergründen und zu evozieren. Sprache: Deutsch