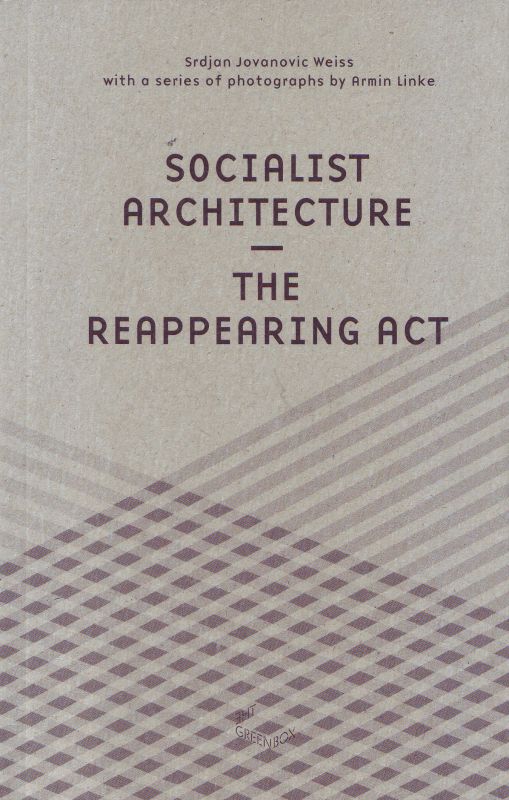 Article Number: 9619
Soft Cover,
English
, Thread Stiching, 72 Pages, 2017,
The Green Box
, ISBN 978-3-941644-92-2
Socialist Architecture – The Reappearing Act
€ 17.40
Socialist Architecture – The Reappearing Act ist eine Zusammenarbeit von Architekt Srdjan Jovanovic Weiss und dem Fotografen Armin Linke.
Seit 2009 dokumentieren Jovanovic Weiss und Linke den aktuellen Zustand ausgewählter Orte sozialistischer Architektur im ehemaligen Jugoslawien. Die Sozialistische Föderative Republik Jugoslawien verschwand in den frühen 1990er-Jahren und wurde in verschiedene neue Demokratien und ehemalige sozialistische Staaten "balkanisiert". Jeder dieser neuen Staaten erbte Monumente, Gebäude und Infrastrukturen, die für die Umstände und Repräsentation der früheren sozialistischen Gesellschaft gebaut wurden. Nach dem Verschwinden Jugoslawiens blieben diese geerbten Architekturen oftmals leer stehen, in einer Art Limbo zwischen Wiedernutzung und moderner archäologischer Ruine. Die Dokumentation Socialist Architecture – The Reappearing Act betrachtet diese Unentschlossenheit in fünf aufstrebenden Demokratien: Kroatien, Bosnien-Herzegowina, Mazedonien, Montenegro sowie Serbien, und untersucht die jeweiligen Auswirkungen auf die räumliche Wahrnehmung und das Schicksal der ehemaligen ideologischen Architektur Jugoslawiens. Dieses Buch wagt die Behauptung, dass sozialistische Architektur insoweit bis heute erfolgreich ist, als sie öffentlich zugängigen Raum schafft, auch wenn das System, das diese Architektur hervorgebracht hat, verschwunden ist.
Sprache: Englisch