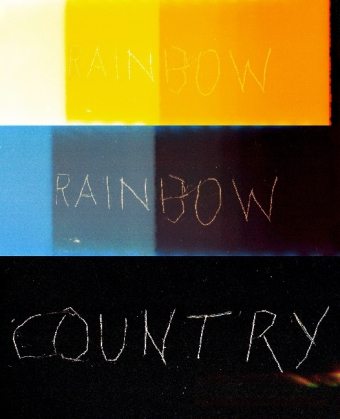 Article Number: 5064
Soft Cover,
German
, Thread Stitching, 112 Pages, 2013, Sofia Goscinski
Sofia Goscinski. Rainbow Country
€ 24.80
Dieses Künstlerbuch bietet einen Einblick in die Arbeit der jungen Wiener Künstlerin Sofia Goscinski. / This artist's book provides an insight into the work of the young Viennese artist Sofia Goscinski. (Deutsch/Englisch)
Goscinskis multimedialer und performativer Ansatz und ihre phänomenologischen Studien von gegenwärtigen psycho-physischen Verhaltensformen als Ausgangspunkt ihres Werkbegriffs führen zu überzeugenden Formfindungen. / Goscinski's multimedia and performative approach and her phenomenological studies of current psychoanalytical behavior patterns as an entry point to her concept of an artwork result in convincing explorations of form.
Mit Texten von Michele Robecchi / Texts by Michele Robecchi
(Quelle: Verlag)