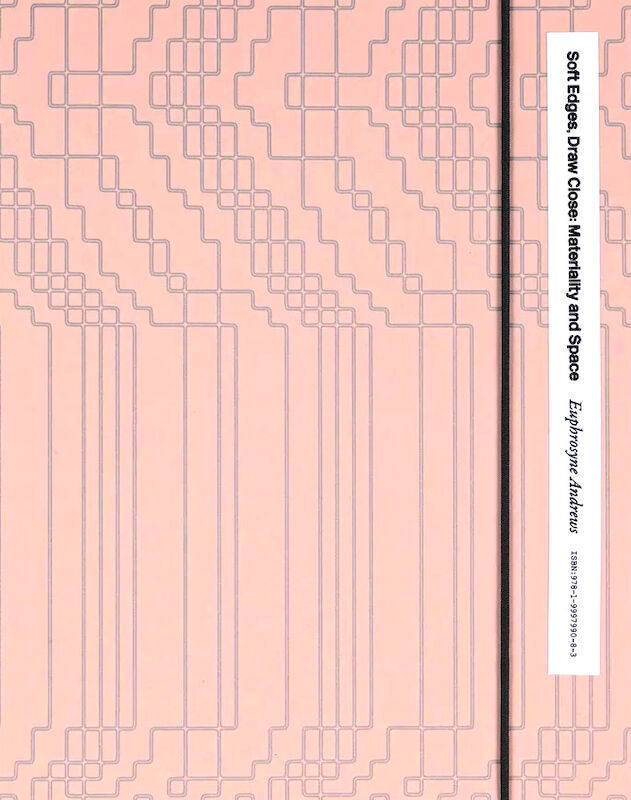 Article Number: 12618
Soft Cover,
English
, Spiral Binding, 184 Pages, 2023
Soft Edges, Draw Close
€ 68.00
Soft Edges, Draw Close presents a body of work by Euphrosyne Andrews that explores how materials and their subsequent associations shape our interactions within space. Architecturally scaled sculptural works are displayed alongside intimate 'viewing rooms' in reference to public and private divisions. Schematic drawings for
prints and woven textiles are curated to draw parallels with a catalogue or sampler for commercial production, highlighting the intersection of visual and applied arts.
Contributions from Owen Hatherley and The Box Plymouth situate the work within the framework of modernist architecture, social histories and politics. An in-conversation between Katie Schwab, Euphrosyne Andrews and Ben Borthwick offers insight into the creative practices and print methodologies that underpin the work.