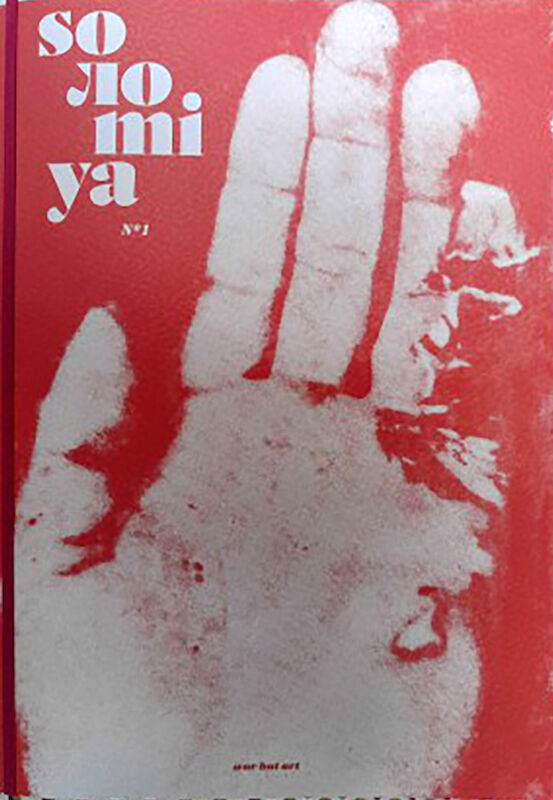 Article Number: 12323
Soft Cover,
English
, No Binding, 128 Pages, 2022
soлomiya № 1
€ 17.00
soлomiya is an independent magazine founded in April 2022 by Kyiv-based photographer Vsevolod Kazarin and Sebastian Wells in response to the Russian war in Ukraine, with the aim of exploring and publicizing the country's young cultural arts scene.
The first issue, titled "War but Art," includes works by already well-known Ukrainian artists Sasha Kurmaz and Mykola Ridny, as well as works by emerging talents, with photographs, collages, texts, and illustrations. It shows what has already been lost, but all the more what there is to defend.
Contributor's: Christina Erturk (Warsaw), Sasha Kurmaz (Kyiv), Sonya Marian (Kyiv), Vsevolod Kazarin (Kyiv), Mykola Ridnyi (Kyiv), Andrii Ushytskyi (Černivci), Sebastian Wells (Berlin/Ghent) Art Direction and Design: Kollektiv Scrollan (Berlin) In Cooperation with: Akademie der Künste (Berlin)