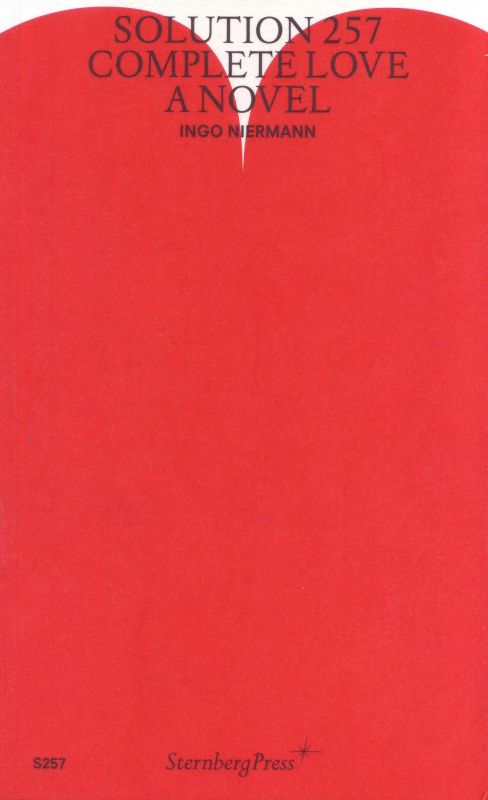 Article Number: 8841
Soft Cover,
English
, Thread Stiching, 252 Pages, 2016,
Sternberg Press
, ISBN 9783956791925
Solution 257
Complete Love
Ingo Niermann's provocative new novel imagines a Berlin alternative to the activist occupation of public spaces in 2011.
The completists, gathered at Alexanderplatz, aspire for justice through intimacy. They believe that only when the redistribution of material wealth includes equal chances of finding sex and love—no matter how elderly, disabled, or ugly you are—communism will become real. This volume of the Solution series is a revolutionary erotic fiction.
Language: English