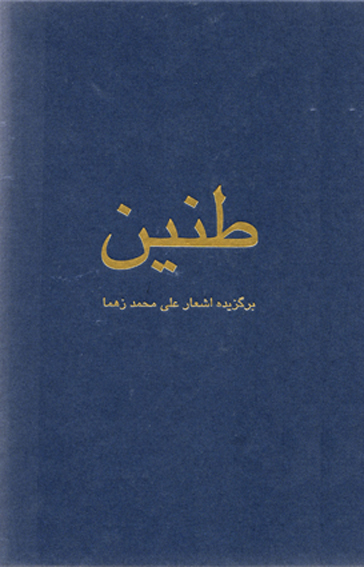 Article Number: 110
Hard Cover,
English
, Thread Stitching, 110 Pages, 2005
Sound
A Collection of Poems by Ali M. Zahma
availability unknown, if interested please write an email
Poems in Farsi by Ali Mohammed Zahma. (Engl.)
"Professor Ali Mohammad Zahma was born in Kandahar, Afghanistan, where his family has been living in internal exilesince the reign of King Abdurahman.
The present book is a collection of his selected poems. Zahma is the author of many other works, some of which were banned from being published by the various governments that have been in power in Afghanistan. Professor Zahma is one of the very few prominent enlightened and scientific-minded personalities of Afghanistan. Troughout his career as teacher and professor, his liberal ideas have made him unique. He has been the career of a freethinker, marked by a complete refusal to accept beliefs and ideas that cannot be tested and proved. His outlook on the world and on social matters in particular is free of dogmatism and fanatism; an outlook oriented on an objective approach, it is an outlook that has won him the admiration in Afghanistan of liberal minded pupils and enlightened people."
(Extract of an discription of the poet by Fand Ansary, October 2004, Virginia, USA)
Edited by Christian Reder.
Language: English and arabian