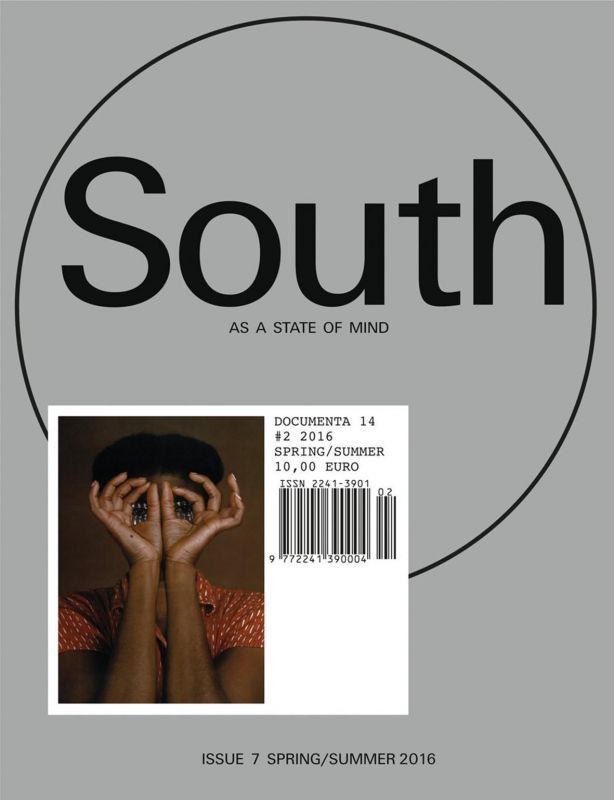 Article Number: 8275
Soft Cover,
English
, Thread Stitching, 224 Pages, 2016
South as state of mind
issue 7 spring/summer 2016
€ 10.30
Schweigen als Widerstand; Masken als Widerstand. Beides auf vielleicht paradoxe Weise Mittel des Handelns und des Sprechens, Formen ästhetischer und politischer Partizipation.
Wenn Wörter und Bilder sich für kritische Auseinandersetzungen anwenden lassen, dann können Schweigen und Masken, die den Anspruch auf eine selbstverständliche Wahrheit aufgeben, dazu beitragen, die Konturen der politischen Aussage schärfer zu umreißen, da sie für die Notwendigkeit einstehen, sich mit dem Wirklichen zu befassen – ohne dabei jedoch in die Fallstricke der unmittelbaren Repräsentation zu geraten. In Form von Essays und Allegorien, künstlerischen Projekten und Gesprächen, Dichtung und Erzählungen widmet sich die zweite Ausgabe von South as a State of Mind der documenta 14 Fragen der Maskierung von Identität und des Verstummens von Dissens, von Mündlichkeit und Anerkennung, Indigenität und Exil, Provenienz und Restitution sowie kolonialer und sexueller Gewalt. Wir untersuchen Masken und legen sie an, da wir sie als historische wie zeitgenössische Mittel der Verschleierung oder der Subversion verstehen, welche häufig dazu dienen, sich der Art und Weise zu widersetzen, wie unseren Körpern in der unmenschlichen Verknüpfung und der globalen Ökonomie von Nationalität, Geografie, Rasse und Gender ein ungleiches Maß an Grundrechten gewährt wird.
Sprache: Englisch