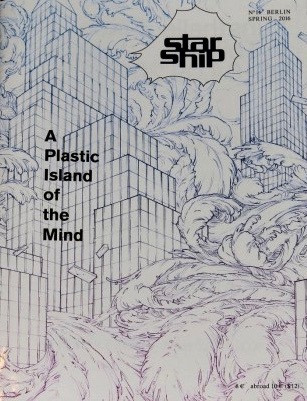 Article Number: 8168
Magazine,
English
, Staple Binding, 144 Pages, 2016, ISBN 1619-2052
Starship 14
A Plastic Island of the Mind
€ 10.00
Starship 14 is 144 pages of original artists' contributions, texts, columns, and reviews, including an insert conceived by Nikola Dietrich which is called "Plastic Island", revolving around dystopic and realistic conceptions of the future.
Starship is an art magazine published in Berlin since 1998. It is conceived for the last 100 years of mankind. Its last issue is to be expected in 2098.
Language: English / German