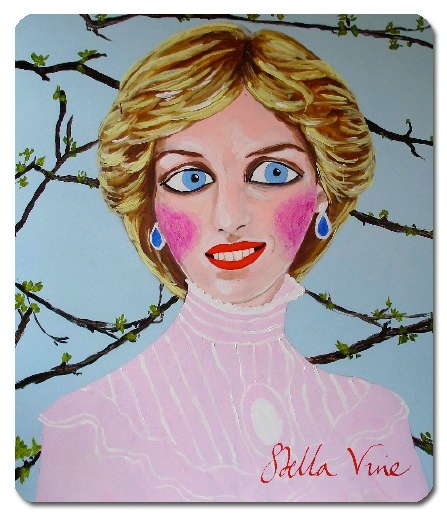 Article Number: 818
Hard Cover,
German
, Staple Binding, 30 Pages, 2004
Stella Vine
Edition of 250
€ 15.00
Edition of 250
Stella Vine's paintings reveal a Technicolor world of memory, nostalgia and fairy tales. Her subjects, ranging from celebrities to family portraits portray a colorful world with disturbing hints of collapse.
Her paintings caused a media sensation in 2004 when Saatchi purchased two controversial images of Princes Diana and teenage heroin victim Rachel Whitear.