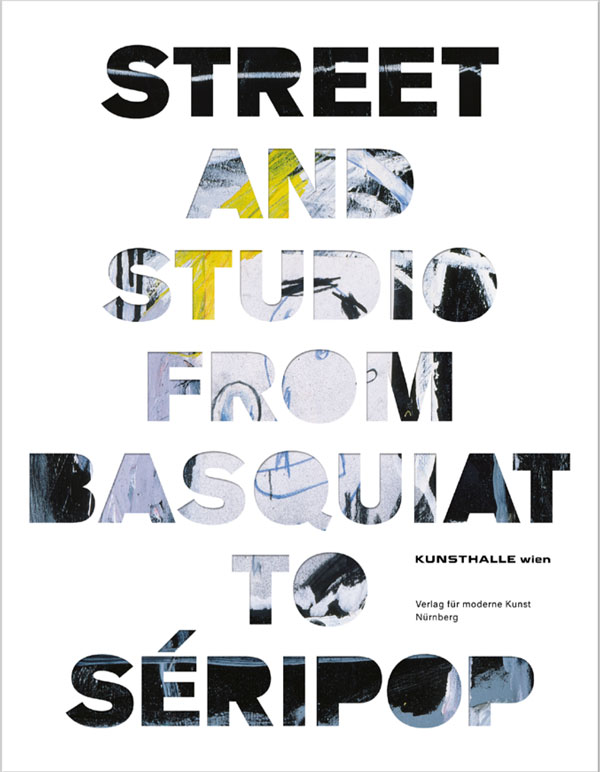 Article Number: 4191
Soft Cover,
German
, Glue Binding, 360 Pages, 2010
Street and Studio
From Basquiat to Séripop
€ 38.00
Der katalog widmet sich der Straße als Atelier und Raum für Kunst in der Öffentlichkeit.
Der Katalog fokussiert auf die Straße als den Ort, an dem Kunst heute entsteht, und als die Inspirationsquelle für junge Künstler, deren Leben und deren Kunst von Urbanität und Mobilität geprägt sind. Doch auch die »Straße« hat ihre kunsthistorische Tradition: Eine entscheidende Figur ist der US-amerikanische Neoexpressionist Jean-Michel Basquiat, dessen Werk die changierenden Formen der Street Culture und Urban Art maßgeblich beeinflusst hat. Der Slogan »Reclaim the Street« begleitet sämtliche »Widerstandsbewegungen«, die Kritik an den Strukturen und Machenschaften der Globalisierung üben. Früher wie heute fließt dabei die Bildsprache der Street Art in die Popkultur ein. Die Straße hat als öffentliche Plattform immer auch eine politische Dimension inne, die von der Suche nach Identität bis zum Klassenkampf für soziale Gerechtigkeit reicht.
Der Katalog widmet sich dem Künstleratelier Straße, zeigt alternative Umgangsformen mit dem öffentlichen Raum und dessen Gestaltung, zeichnet die Traditionslinien nach und stellt eine neue zeitgenössische Künstlerschaft vor.