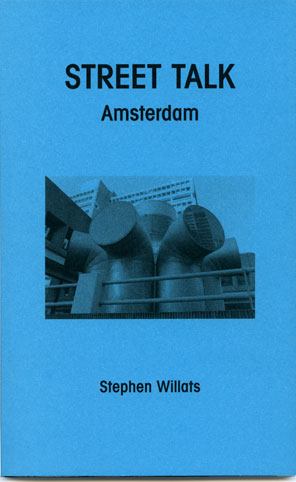 Article Number: 4473
Soft Cover,
English
, Thread Stitching, 32 Pages, 2011
€ 15.80
Street Talk is the record of a project by conceptual artist Stephen Willats in which he filmed (unbeknownst to them) passers-by walking down two streets in Amsterdam.
Between documentary observation and poetic essay, Street Talk provides an effective introduction to Willats' recent work, where urban spaces are deconstructed in order to expose underlying 'bandwidths' of visual, textual and aural information. This edition comes with a foldout map of Amsterdam.