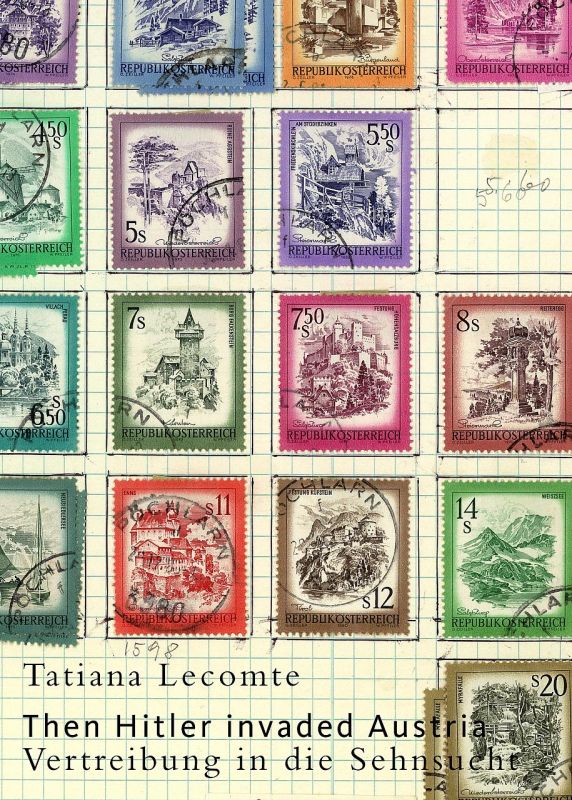 Article Number: 7137
Soft Cover,
German
, Thread Stiching, 65 Pages, 2015
Then Hitler invaded Austria
Vertreibung in die Sehnsucht
Das Treffen der alliierten Generäle in Erlauf 1945 geriet in der unmittelbaren Nachkriegszeit vorerst in Vergessenheit.
Ende der 1950er Jahre entdeckte der aus Erlauf stammende Emigrant Ernst Brod in einer Bibliothek in Berkeley, Kalifornien, eine Broschüre der 65th Infantry Division, in dem das Ereignis vom 8. Mai 1945 beschrieben wurde.
Er nahm Kontakt zu dem gebürtigen Pöchlarner Frank Schanzer in Ohio auf, der als Mitglied dieser Division die Broschüre mitverfasst hatte. Dieser sandte das Büchlein mit dem Titel "Right to be Proud" an Brod und Brod wiederum an seinen Jugendfreund Franz Stangler nach Erlauf. Franz Stangler machte es sich zur Aufgabe, das Treffen der Generäle aufzuarbeiten und öffentlich bekannt zu machen. Dabei blieb jedoch die Tatsache, dass das Wissen um das historische Ereignis vor allem zwei aus der Region vertriebenen jüdischen Emigranten zu verdanken ist, lange im Hintergrund.

2015 griff die Künstlerin Tatiana Lecomte die Thematik auf und befasste sich mit den Leben der Vertriebenen Ernst Brod und Frank Schanzer. Das aus ihren intensiven Recherchen hervorgegangene Buchprojekt Then Hitler invaded Austria. Vertreibung in die Sehnsucht wird anlässlich der Eröffnung von ERLAUF ERINNERT präsentiert und als temporäre Installation Teil des Museums sein.
Sprache: Deutsch, Englisch, Französisch