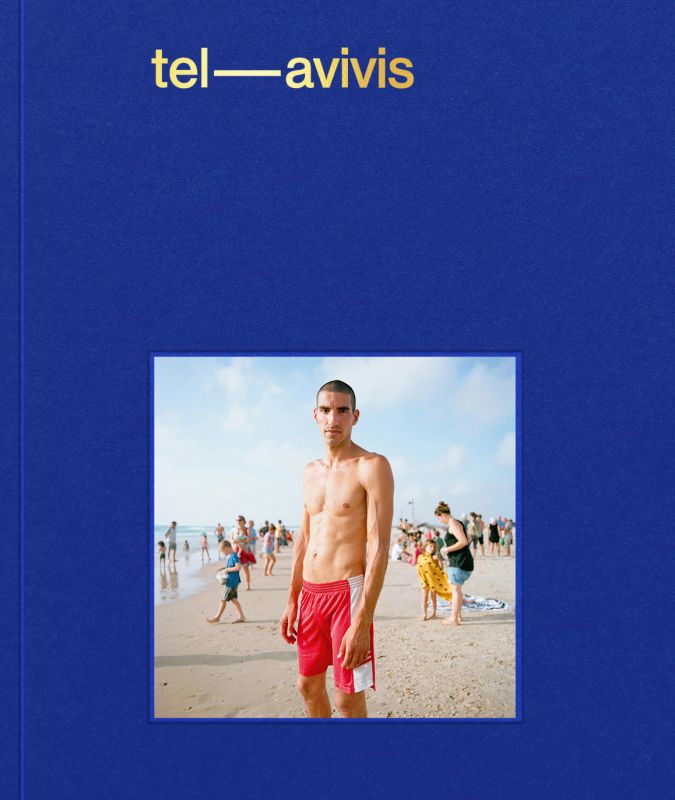 Article Number: 11854
Soft Cover,
English
, Thread Stiching, 75 Pages, 2019, Pascal Haas, ISBN 9783000624261
tel-avivis
€ 26.00
TEL-AVIVIS is a series of analogue portraits of young Israelis posing on the beach in Tel Aviv.
The project captures the urban culture of these Jewish and Arab men and their legendary passion for body workout in their quest for normalcy in a complex region. They proudly celebrate the ethnic and cultural mix of Jews from Eastern Europe, Iraq or Yemen, of Muslim and Christian Arabs. The beach is the ultimate melting pot where people from all backgrounds meet and mingle, a place that lets everyone be who they want to be. Pose and posture are complemented and reinforced by other forms of visual expressions of a strong and assertive identity: t-shirt prints, necklace pendants, tattoos. The brutalist beachfront hotel architecture in the background works like a formal analogy to the steeled bodies. The photographs were taken between 2016 and 2018, a period marked by a number of terrorist attacks. The project seeks to show the urban reality of Tel Avivis who stubbornly refuse, even or especially during difficult times, to let anything, or anyone, spoil their daily routines in the gyms, the cafés and on the beach.
Language: English, German