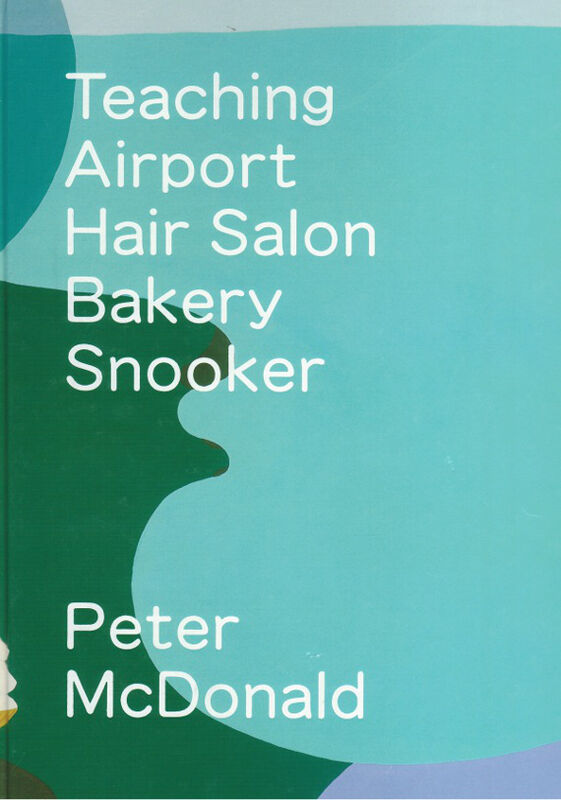 Article Number: 1717
Hard Cover, Thread Stiching, 92 Pages, 2008,
Veenman Publishers
, ISBN 9-789086-901081
Teaching. Airport. Hair Salon. Bakery. Snooker
This first monograph introduces the bright, cartoony figurative painting of the Tokyo-born, London-based artist Peter McDonald.
Designed to resemble a children's picture book, this text-free volume delivers a colorful world inhabited by people engaged in everyday activities - teaching, relaxing, making bread, holding hands, buying wool, dressing hair. McDonald's figures are constructed with an elementary graphic language. They have a cartoon-like simplicity and waver at the point where figuration might tip at any moment into abstraction. Human forms veer towards the geometric: circles stand in for heads, flat planes describe rooms and crude poses denote narrative. Yet these simplifications appear to create a community of super-humans living in a world that has a harmonious transparency. McDonald is represented in London by Kate MacGarry gallery.