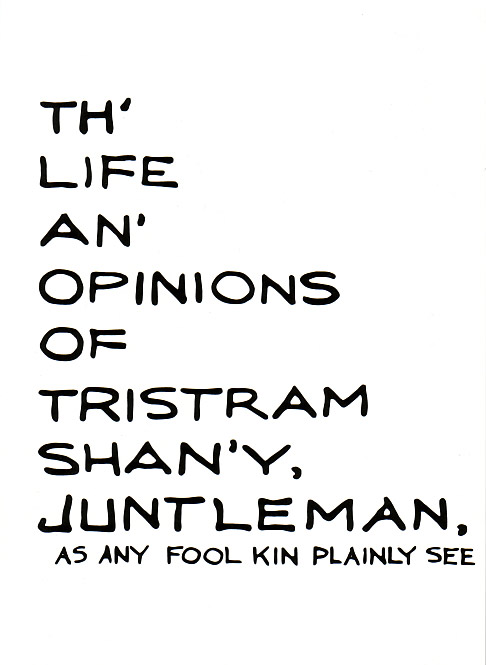 Article Number: 321
Hard Cover,
German
, Staple Binding, 84 Pages, 2010,
Westphalie
Th' Life an' Opinions of Tristram Shan'y, Juntleman, as enny fool kin plainly see
availability unknown, if interested please write an email
The book is the dialectization of the unabridged text of Laurence Sterne's «The Life and Opinions of Tristram Shandy, Gentleman», Volume I (first published 1759) into redneck vernacular.
The translation originates in early runs of Al Capp's comic strip Li'l Abner (1934-1977). Capp's characters speak in odd dialects. However, they do not talk like real hillbillies but as Capp feels a hillbilly would probably talk if he lived near Dogpatch all his life.