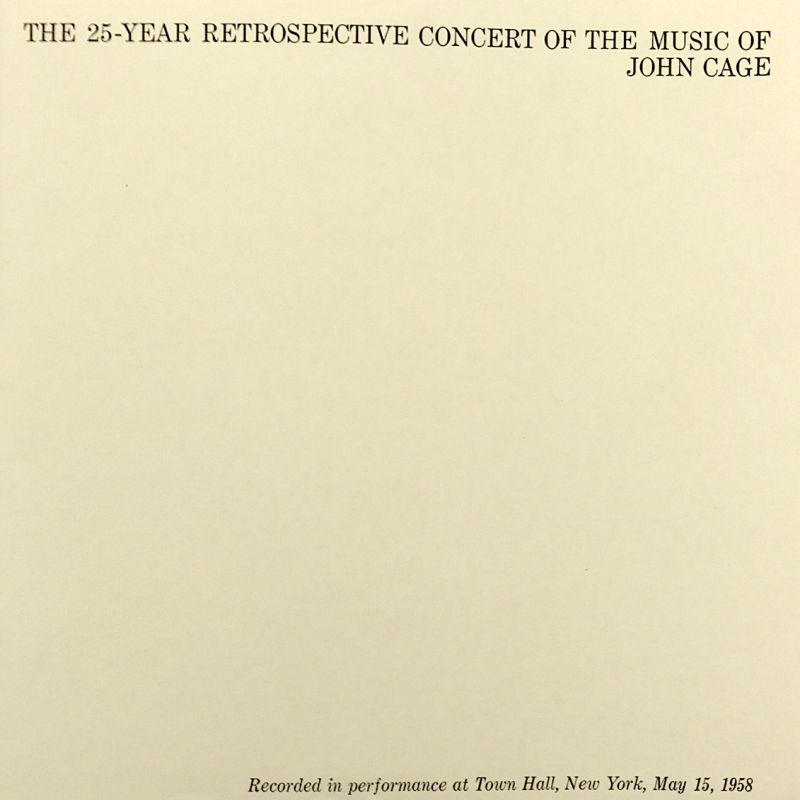 Article Number: 10669
Soft Cover,
English
, Staple Binding, 40 Pages, 1959
The 25-Year Retrospective Concert of the Music of John Cage
€ 49.00
Lavishly documenting in music manuscripts and texts the historic May 15, 1958 concert at New York's Town Hall. Includes Cage's essays "The Future of Music: Credo" (1937) and "Experimental Music" (1957). Original second edition printing.
Language: English