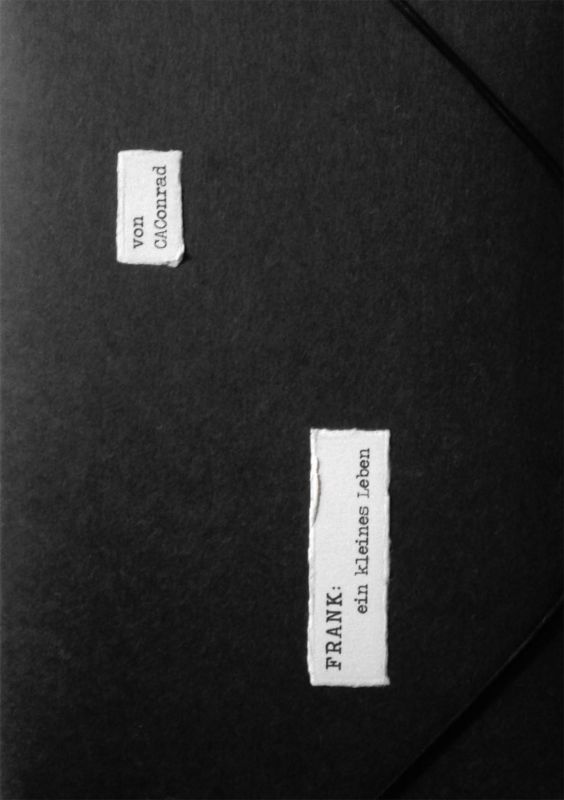 Article Number: 8280
German
, 32 Pages, 2015, Nachsteller Verlag
Frank: ein kleines Leben
availability unknown, if interested please write an email
Praised by poet Anne Waldman as a "voyeuresque surreal portrait"
Special edition based on The Book of Frank from CA Conrad. Translated to german by Chris Michalski.
The Book of Frank is also, in the words of poet-critic Alan Gilbert, a "candid portrayal of human cruelty and its resultant fantasies of escape."
This book consists from paper cards with texts, including photographs from Agnés Hoffmann, all in a paper envelope.
Language: German