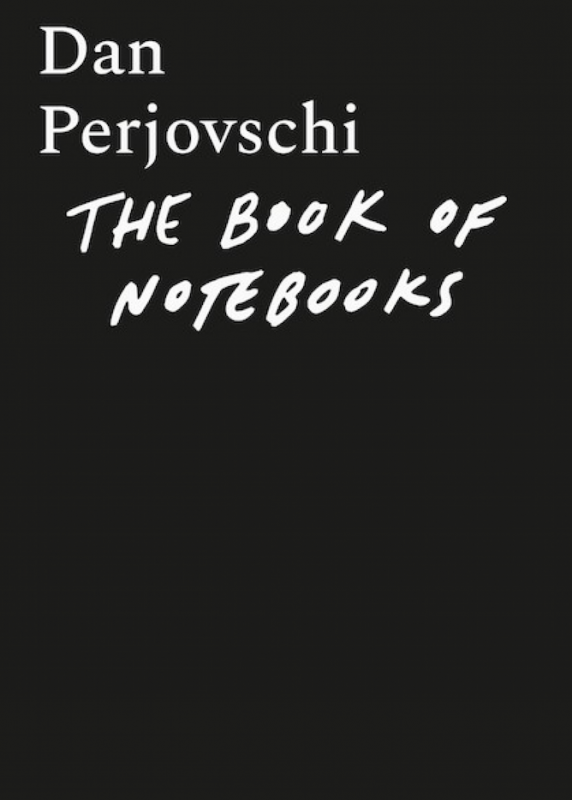 Article Number: 11532
Soft Cover,
English
, Thread Stitching, 576 Pages, 2017
The Book of Notebooks
Mit Originalsignatur von Dan Perjovschi
€ 460.00
The Book of Notebooks rekonstruiert die grafischen Narrative von Dan Perjovschi (geb. 1961) über den Zeitraum von 1994 bis 2017.
Seit den 1980er Jahren nutzte dieser das Notizbuch als Arbeitsraum, in dem neben historischen Fakten auch maßgebliche Situationen in seinem künstlerischen Werdegang oder alltägliche Gewohnheiten seiner jeweiligen Umgebung notiert wurden.
Sequenzen aus 250 Notizbüchern geraten zu einem persönlich gehaltenen Meta-Tagebuch, in dem der Künstler seine Reflexionen über die Zerbrechlichkeit der Kunst und des Lebens, die sich rasant verändernden Beziehungen zwischen Kunst und Gesellschaft und allgemein die Verbindung zwischen alltäglichem Leben und dem institutionellen Kunstbetrieb Revue passieren lässt. Lesbar gemacht anhand des ungewöhnlichen Schicksals eines osteuropäischen Künstlers, reflektiert das Buch verschiedenste Aspekte der komplexen Beziehungslandschaft zwischen der rumänischen Gesellschaft und ihren internationalen Pendants im Verlauf der vergangenen 25 Jahre. Die kuratorische Auswahl wurde von der Kunsthistorikerin Alina Șerban zusammengestellt und enthält vier Textbeiträge von Jelena Vesić, Alina Șerban, What, How & for Whom / WHW, und Kristine Stiles. Mit Originalsignatur von Dan Perjovschi. Sprache: Englisch/Rumänisch