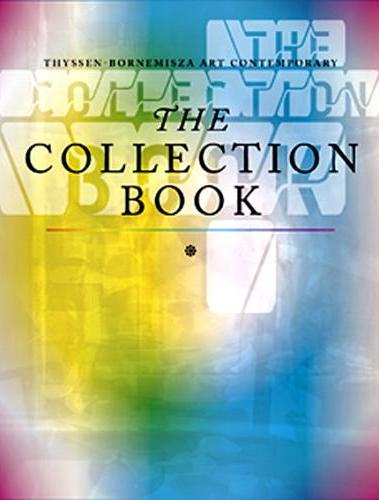 The Collection Book
€ 60.00
Published in 2009 as the first comprehensive compilation of the collection and commissions of Thyssen-Bornemsiza Art Contemporary, this book tells the story of the Vienna based art institution. Founded in 2002 by Francesca Thyssen-Bornemisza, TBA21 is committed to supporting the production of contemporary art and is actively engaged in commissioning and disseminating unconventional projects that defy traditional disciplinary categorizations.
This book unfolds differentiated paths, forming a topography with sequences of potential narratives and a collective archive of visual imaginary. Within this seemingly labyrinthine context, the work of the foundation becomes an abstract and at the same time concrete sphere containing its art works and commissions, projects and exhibitions, issues and ideas – the practice of a foundation that is a collection and at the same time determined through impermanence and sitelessness. As such, the book emphasizes the act of collecting as practice(s) throughout multiple parallel universes.
Artists: Ai Weiwei, Doug Aitken, Darren Almond, Kutlug Ataman, Fiona Banner, John Bock, Monica Bonvicini, Candice Breitz, Janet Cardiff, Maurizio Cattelan, Chen Quilin, Anetta Mona Chisa & Lucia Tkacova, Emanuel Danesch & David Rych, Olafur Eliasson, Elmgreen & Dragset, Mario García Torres, Isa Genzken, Douglas Gordon, Dan Graham, Florian Hecker, Carsten Höller, Teresa Hubbard / Alexander Birchler, Marine Hugonnier, Sanja Ivekovic, Brad Kahlhamer, Amar Kanwar, Mike Kelley, Ragnar Kjartansson, Jim Lambie, Los Carpinteros, Jan Mancusca, Paul McCarthy, Jonathan Meese, Ernesto Neto, Rivane Neuenschwander, Jun Nguyen-Hatsushiba, Carsten Nicolai, Olaf Nicolai, Paul Pfeiffer, Walid Raad, Raqs Media Collective, Jason Rhoades, Pipilotti Rist, Matthew Ritchie, Julian Rosefeldt, Thomas Ruff, Ritu Sarin & Tenzing Sonam, Hans Schabus, Christoph Schlingensief, Gregor Schneider, Allan Sekula, Nedko Solakov, Monika Sosnowska, Thomas Struth, Do Ho Suh, Catherine Sullivan, Diana Thater, Klaus Weber, Cerith Wyn Evans, Heimo Zobernig.