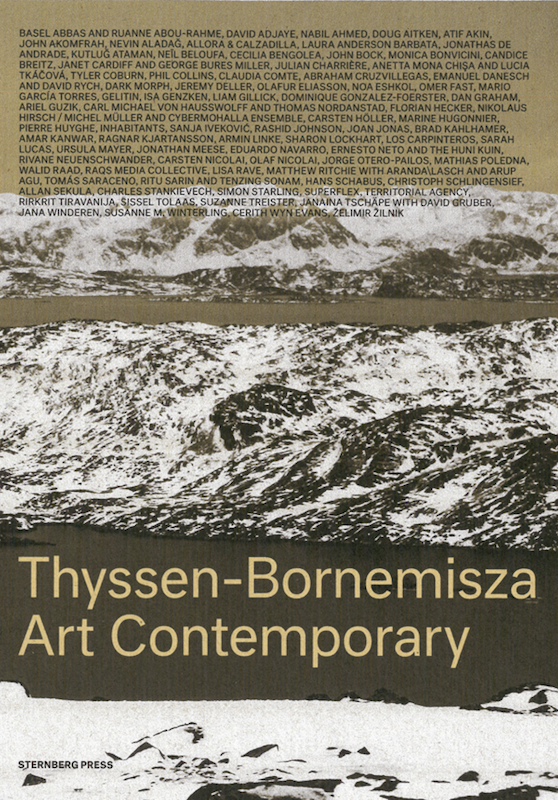 The Commissions Book
Thyssen-Bornemisza Art Contemporary
€ 49.00
In over 1,300 pages, The Commissions Book engages in depth with more than one-hundred works of art. The publication organizes and weaves together sequences of potential narratives and interrogations, along with close examinations of different works of art and an archive of images. The stories embedded in these works, as well as in the foundation's work, and that of TBA21–Academy, an itinerant site of transdisciplinary research and cultural production engaging with the oceans, are stories of making new connections across
disciplines, geographies, and different forms of expertise. Committed to the sensibilities of artists-as-researchers, TBA21 has sided with artists in imagining new ways of knowing and intervening in the societies we live in and deploying new ways of encountering the world around us. The foundation's work presents an attempt at reimagining what it means to "work together" as artists, commissioners, and public, and The Commissions Book seeks to rearticulate this praxis of intervention and reimagination as it evolved over two decades.
The Commissions Book brings together visual and written material from TBA21's commissioning practice and vast history of exhibitions and programs, including artists and architects such as David Adjaye, John Akomfrah, Olafur Eliasson, Amar Kanwar, Walid Raad, Jana Winderen, and—most recently—Joan Jonas. The book also presents new works and commissions by Cecilia Bengolea, Claudia Comte, SUPERFLEX, and Territorial Agency, among many others. It also includes contributions by curator Natasha Ginwala and transdisciplinary feminist thinkers Astrida Neimanis and Eva Hayward, whose essays transcend individual artistic positions and ask questions that lie at the core of TBA21's program, interrogating institutional boundaries and connecting with the complexities and urgencies of the age of the Anthropocene.
The book's innovative design was conceived by iconic book designer, Irma Boom. A selection of smell molecules from trees, forests, and earth are embedded into print sheets made of robust natural fibers, which are covering and bookending the publication. The smell was recorded, replicated, and recombined by artist Sissel Tolaas as a special commission for the book. Honoring TBA21's commitment to the environment, the book is made from sustainable materials, using 100 percent recycled paper.