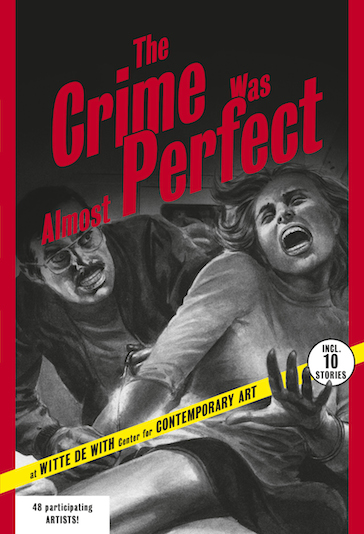 The Crime Was Almost Perfect
What makes crime stories fascinating is that the divisions between the criminal, the victims, and the audience are constantly blurred: we are all potential victims and could perhaps become criminals ourselves.
While the exhibition "The Crime Was Almost Perfect" at the Witte de With Center for Contemporary Art in Rotterdam functioned more as a "space for experimentation," this publication aims to investigate not only detective fiction but the more theoretical, philosophical, and aesthetic aspects of the genre. Published following the closing of the exhibition, this catalogue should be considered a continuation of the project, as a resource in itself, rather than simply documentation or commentary.

Taking a more literary approach to the theme, the publication includes commissioned fictive works and three relevant theoretical essays. The essays were chosen, not only to address the participating artists' practices or artworks, but to provide analysis of some of the issues raised in the exhibition. The publication includes Tom Morton's story "The Thick End" and Astrid Trotzig's "threat letters," as well as essays by Michael Zinganel and Alexandra Midal, and Karl Marx's "The Productivity of Crime".
Language: English