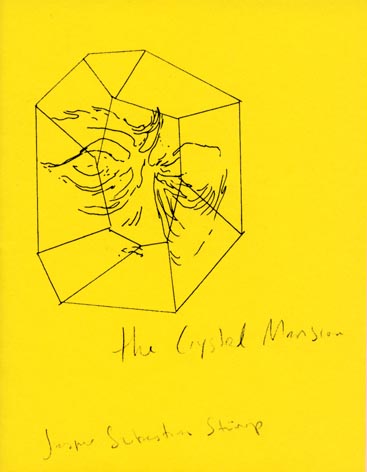 Article Number: 8288
Soft Cover,
German
, Thread Stitching, 24 Pages, 2011
The Crystal Mansion
availability unknown, if interested please write an email
Primarily known for exploring and emphasizing the practice of freehand drawing, Jasper Sebastian Stürup also works in a range of media including artist books, painting, video, and sculpture.
A short book by the Danish artist Jasper Sebastian Stürup. Featuring a range of illustrations, the visual language shows a unique sensibility. This issue includes bound and contorted figures interspersed with complex structural forms.