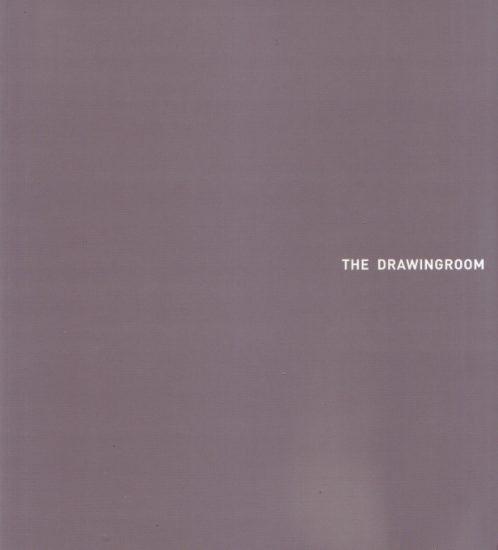 Article Number: 5793
Soft Cover,
German
, Thread Stitching, 150 Pages, 2013, Taxispalais
The Drawingroom
€ 10.00
Die Ausstellung The Drawingroom präsentiert fünfzehn internationale Künstlerinnen und Künstler, deren Werk in erster Linie um das Medium der Zeichnung kreist. Die aus unterschiedlichen Generationen stammenden Künstlerinnen und Künstler zeigen eindrücklich, welche inhaltlichen und formalen Möglichkeiten die zeitgenössische Zeichnung bietet. Die Zeichnung hat dabei für alle nicht nur Skizzencharakter, ist nicht allein Ideennotation, sondern wird als höchst eigenständiges Medium eingesetzt, mit dem sowohl gedankliche Vorstellungsräume ausgelotet, als auch räumliche Zusammenhänge erforscht werden.
Geht man dem Begriff "Drawingroom" nach, so stößt man darauf, dass seine Bedeutung ursprünglich nichts mit Zeichnen zu tun hat, sondern einen Raum in einem Haus bezeichnet, in dem Gäste unterhalten werden sollen. Es handelt sich um einen Salon, ein Gesellschaftszimmer, das die Plattform für anregende Gespräche und Diskussionen rund um aktuelle, gesellschaftsrelevante Themen darstellt. In diesem Sinne befragt die Ausstellung das Medium Zeichnung auf seinen zeitgenössischen Diskurs. Abstraktion und Figuration, politische Statements, Körper- und Genderfragen, Introspektion und Fantastik stehen gleichwertig nebeneinander. Die Ausstellung reiht sich international in eine Serie von Prä-sentationen ein, die sich in den letzten Jahren immer differenzierter mit dem Thema Zeichnung auseinandersetzten und die Vitalität des Mediums und Vielfalt seiner Möglichkeiten demonstrierten.
Quelle: http://www.galerieimtaxispalais.at/programm/aktuelle-ausstellung/