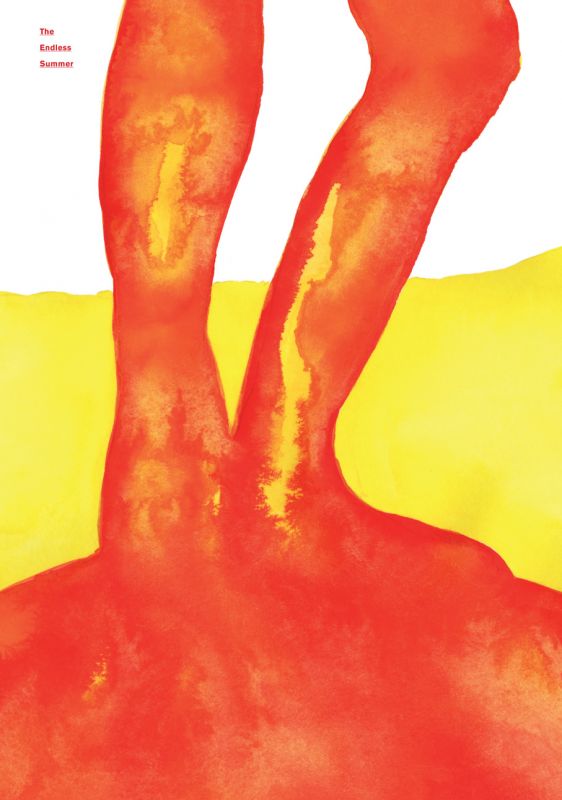 Article Number: 150
Hard Cover,
German
, Staple Binding, 40 Pages, 2009
The Endless Summer
Screenshots #5
availability unknown, if interested please write an email
The fifth issue of Screenshots consists of 40 pages of watercolor paintings based on the film The Endless Summer (1966) by Bruce Brown.
The film follows two surfers on their quest for the perfect wave while sustaining a year-long Summer on a trip around the world. This zine re-imagines The Endless Summer as a constant state of suspension in space. In reducing the film's concept to its essence, there is no mainland, no travelling, no beach, no waves, no movement, only a pervasive warmth. The surfers are mere two-dimensional shapes in a field of color, depicted in suspended moments of waiting or wiping out. Nothing is in motion, everything is still.
Screenshots is a cinephile picture fanzine: A series of books of drawings (or paintings or mixed media works) based on serial images from films. Founded in 2009, its periodicity is approximately bi-monthly.