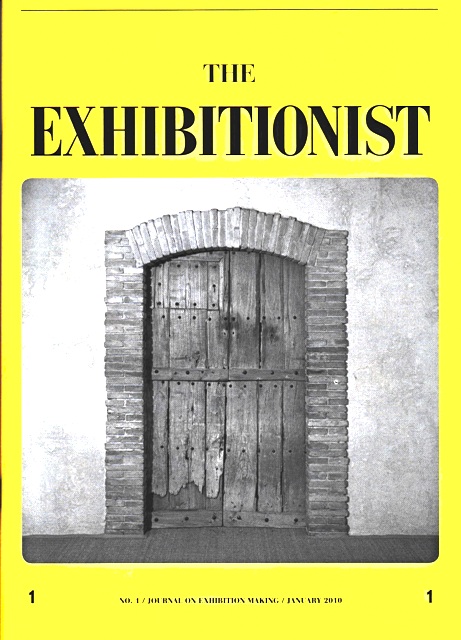 Article Number: 3088
Magazine,
English
, Staple Binding, 59 Pages, 2010,
Archive Books
, ISBN 2036-6494
The Exhibitionist Issue 1
Journal of Exhibition Making January 2010
€ 10.50
The Exhibitionist is a journal focusing solely on the practice of exhibition making. Its objectives are to create a wider platform for the discussion of curatorial concerns, encourage a diversification of curatorial models, and actively contribute to the formation of a theory of curating.
Issue No. 1 includes texts by curators on historical exhibitions; assessments of the 11th Istanbul Biennial from four different viewpoints; texts reconsidering the idea of the solo show; and texts by curators who discuss the curatorial process of recent exhibitions they have worked on.
Language: English