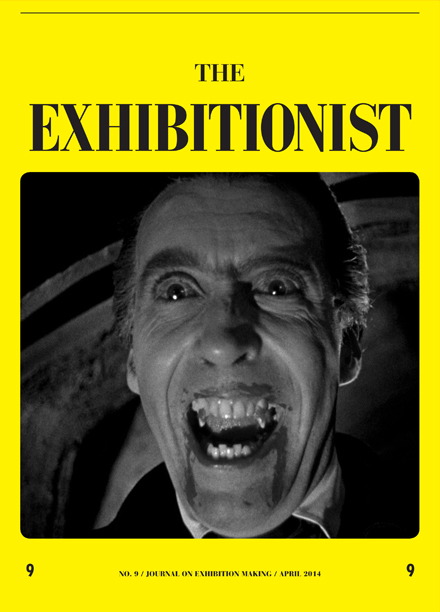 Article Number: 8924
Soft Cover,
English
, Staple Binding, 82 Pages, 2014
The Exhibitionist Issue 9
Journal on Exhibition Making April 2014
€ 10.30
There are moments when it seems that a horde of vampires has taken over the art world, ..
..sucking from its lovely neck all the life, the creativity, the unruliness, and all the criticality, turning art into pure entertainment, commodity production, and celebrity culture.The undead are out there and, sadly, most of them do not look as intriguing and attractive as Christopher Lee on the cover of this issue.
The Exhibitionist is a journal focusing solely on the practice of exhibition making. Its objectives are to create a wider platform for the discussion of curatorial concerns, encourage a diversification of curatorial models, and actively contribute to the formation of a theory of curating.
Language: English