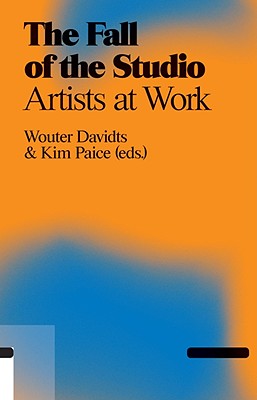 Article Number: 2956
Soft Cover,
English
, Thread Stiching, 249 Pages, 2009,
The Fall of the studio
artists at Work
€ 22.80
The Fall of the Studio - Artists at Work is an original collection of essays on the role and significance of the artist's studio in the art and art criticism of the second half of the twentieth century and the early twentyfirst century.
This book questions the many assumptions underlying popular and international discussions of the so-called post-studio era. Instead of upholding the accepted wisdom or narrative that the artist's studio has fallen, it traces its shifting nature and identity in postwar art production and art crtisism, across media and geographies. The essays are devoted to artists at work, or to individual artists and their understanding and use of the place of work (Eva Hesse, Mark Rothko, Olafur Eliasson, Bruce Nauman, Robert Morris, Daniel Buren, Martin Kippenberger, Paul McCarthy, Jason rhoades, Jan De Cock). Wouter Davidts was appointed Professor of the History of Modern Art at the VU in Amsterdam in 2009. He has worked in the Architecture and Urbanism Department of Ghent University. He is the author of Bouwen voor de kunst? [Building for Art?] (2006, A&S) and has published widely on art, architecture and the museum.
Kim Paice is a professor in Art History at the University of Cincinnati, Ohio (UC). She has published on Robert Morris, Richard Serra, Robert Smithson and contemporary video art by women.
The Fall of the Studio - Artists at Work is part of the the Antennae series. Valiz has launched the new series Antennae in the spring of 2009. Antennae are feelers for the reception or transmission of signals.
With contributions by
Wouter Davidts (VU University Amsterdam)
Julia Gelshorn (University of Zurich)
MaryJo Marks (School of Visual Arts New York)
Kim Paice (University of Cincinnati)
Kirsten Swenson (University of Nevada)
Morgan Thomas (University of Canterbury)
Philip Ursprung (University of Zurich)
Jon Wood (Henry Moore Institute Leeds)