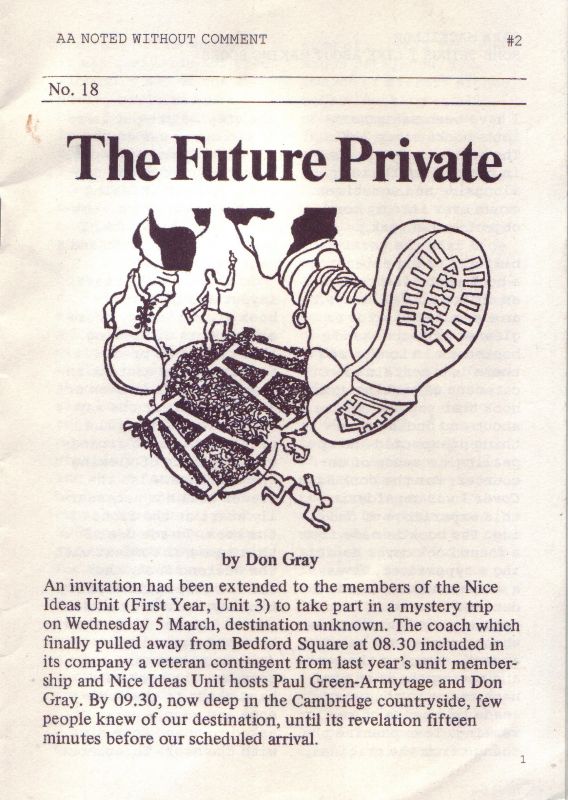 Article Number: 8435
Soft Cover,
English
, Staple Binding, 11 Pages, 2010
availability unknown, if interested please write an email
An invitation had been extended to the members of the Nice Ideas Unit to take part in a mystery trip on Wednesday 5 March, destination unknown.
This edition of Noted without comment was produced as a contribution to Book Show at Eastside Projects, Birmingham. These pages present an assemblage of fragments that loosely draw upon local exhibition and publication practices.