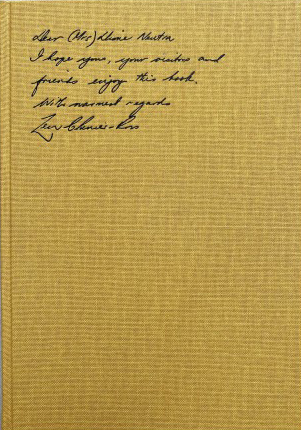 The Library of Mr. & Mrs. Neutra
€ 40.00
The Library of Mr. & Mrs. Neutra uses the built environment of Richard and Dione Neutra's VDL House (1932/1965) as a space for site-specific research into the content and material structure of the modernist architect's library.
Working to document the volumes collected in the Los Angeles residence and studio's extensive library, this book indexes the specific, lived history of a personal book collection marked by its owner's professional, personal, and familial relationships.
Published on the occasion of Built In organized in the fall of 2021, co-curated by Erik Benjamins and Marta, Los Angeles.