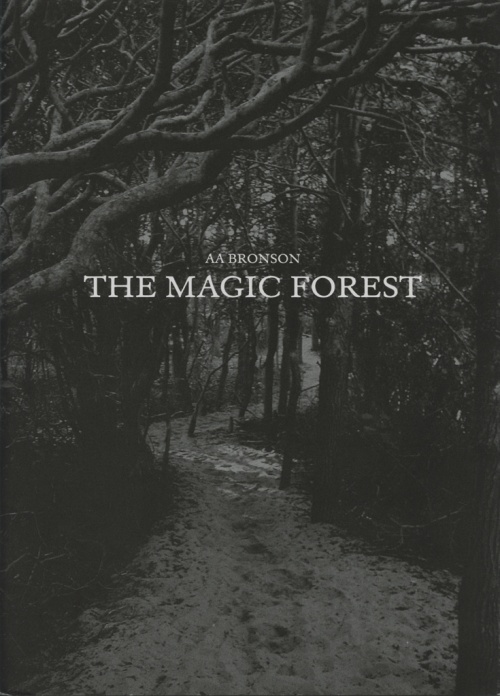 Article Number: 6801
Soft Cover,
English
, Staple Binding, 14 Pages, 2011
The Magic Forest
availability unknown, if interested please write an email
The Magic Forest is a limited edition artist's book and a photographic portray of the forest area also known as Meat Rack, by AA Bronson.
Bronson's book is a collection of black and white photographs of The Magic Forest, a wooded area between the Fire Island communities of Cherry Grove and The Pines. "It is here," writes Bronson, "that the two very different communities meet for sex. There is a volunteer group of mostly older men, survivors from the '80s and '90s, who tend the paths faithfully, adding white sand, cutting out dangerously low-hanging branches, removing trash, and hanging handy bags of condoms in the trees. Through this moist and misty universe float the spirits of the past, the many men who died here, and who came here to die."
Language: English