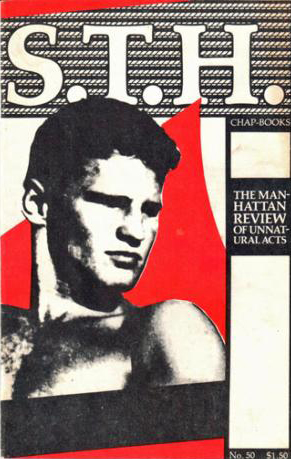 Article Number: 10666
Magazine,
English
, Staple Binding, 32 Pages, 1981
S.T.H. (Straight to Hell)
The Manhattan Review of Unnatural Acts, No. 50
availability unknown, if interested please write an email
"S.T.H." (Straight to Hell) is an underground gay pornographic magazine.
Since its inception in 1971, Straight to Hell has been providing readers with raunchy real life stories submitted by anonymous contributors from all over the United States. Personal narratives are attributed to their place of origin and are given newspaper headlines such as "Traveler Gets Blown by Iron Worker during Snowstorm" and "Farmer Sucks Off Farmer." Of course, there are plenty of photos for those who require further visual stimulation.