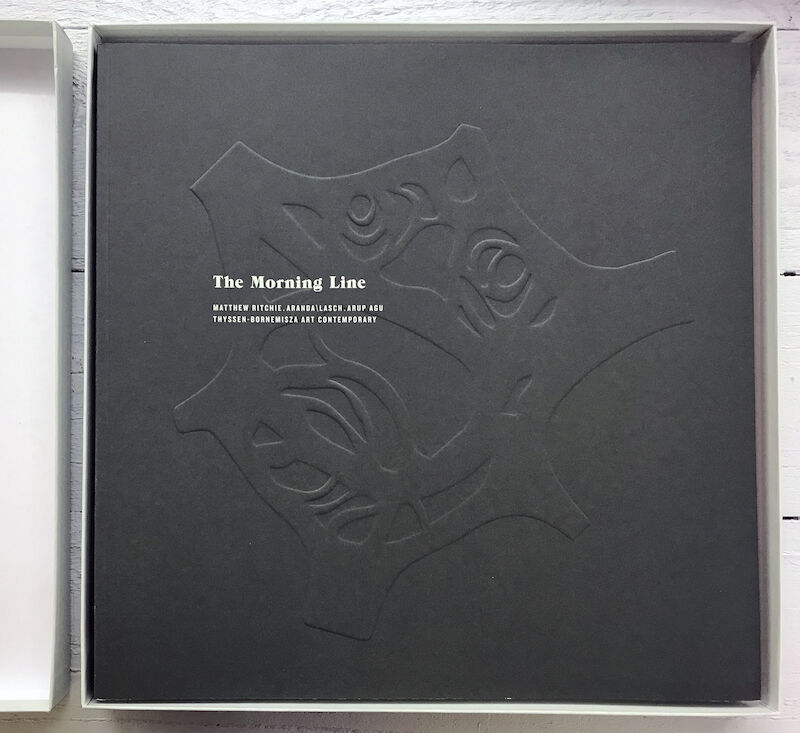 The Morning Line
€ 82.00
The Morning Line is both ruin and monument, the blackened frame of a cathedral-like structure; a drawing in and of space; an 'anti-pavilion'.
It is also s platform for contemporary music, it is as much an instrument as a building, saturated with speakers, using a unique interactive ambisonic system designed by Matthew Ritchie and the Music Research Centre at York University. Thyssen-Bornemisza Art Contemporary designated the The Morning Line to be a modular structure, which is capable of being radically reconfigured for alternative performance venues and can adapt to a changing program of contemporary music.
This special edition box includes a vinyl with sound compositions for The Morning Line by Alexei Borisov, Tommi Grönlund & Petteri Nisunen, Christian Fennesz, Carsten Nicolai, Zsolt Olejnik, Finnbogi Pétursson, Terre Thaemlitz, Zavoloka, and Franz Pomassl. Compiled by Franz Pomassl, and a book with texts by Benjamin Aranda, Brandon LaBelle, Helene Furján, Chris Lasch, Tony Myatt, Hans Ulrich Obrist, Matthew Ritchie, Roland Schöny, Mark Wasiuta. Photography by Todd Eberle.