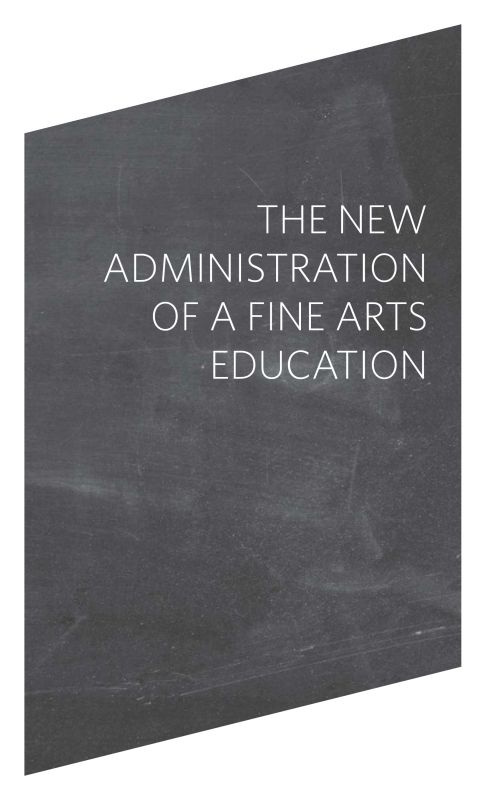 Article Number: 3285
Soft Cover,
English
, Glue Binding, 57 Pages, 2011
The New Administration of a Fine Arts Education
availability unknown, if interested please write an email
This book is published in conjunction with the exhibition The New Administration of a Fine Arts Education (October 4, 2010-Feb. 2, 2011) curated by James Voorhies with Lisa Dent and organized by Bureau for Open Culture for Columbus College of Art & Design.
Matthew Higgs, Michael Mercil, J.Morgan Puett and Jon Rubin
The New Administration of a Fine Arts Education comprises the lecture series and texts commissioned for this publication. In toto, the project raises questions about the role of art in society, and how artists make their lives and work responsive to the social fabric and economic conditions of their time. As these artists deal with conditions they find in the world, and those presented unexpectedly to them, they interchange practice and lifestyle, conflating the two realms in complex and interesting ways, while disrupting any easy identification of either. Higgs, Mercil, Puett and Rubin each prioritize a mode of engagement with the world that helps further the evolution of artistic practice rather than settling it into any one, staid category. Not unlike the former space of an automobile showroom, and as these four demonstrate, artistic practice can shape-shift to the tune of our contemporary moment in practical, intuitive and creative ways.

James Voorhies