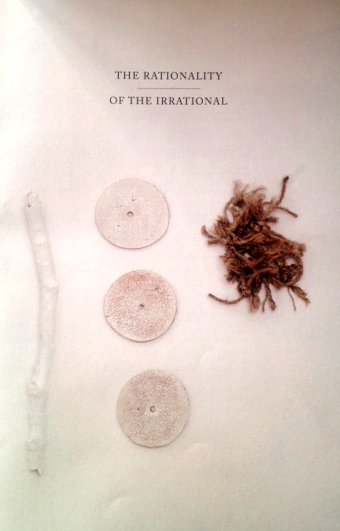 Article Number: 7232
Soft Cover,
English
, Staple Binding, 34 Pages, 2015, Karen Murillo
The Rationality of the Irrational
€ 27.00
The book by Karen Murillo is an art book with poetry and many illustrations of artificial sculptures and objects connected with nature.
The poems are written in English and Spanish.
Thinking not always leads to solutions.
El pensar no siempre resulta en una solución.
Language: English / Spanish