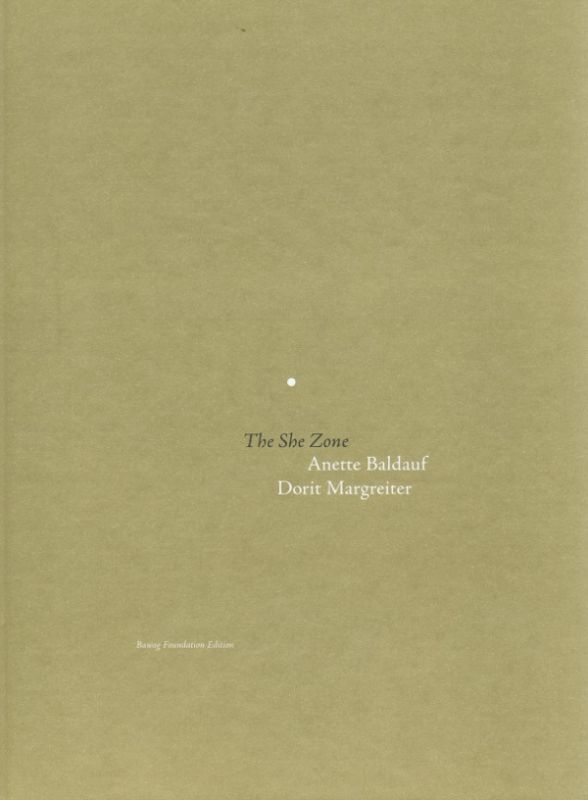 The She Zone
Bawag Foundation Edition Volume 7
availability unknown, if interested please write an email
The She Zone, ein exklusiver Einkaufstempel für Frauen in Abu Dhabi, musste im Jahr 2004 aus mangelndem Interesses schließen. Die weibliche Kundschaft, die sich dort ohne Rücksicht auf religiöse und gesellschaftliche Zwänge, frei vom männlichen Blick, bewegen sollte, blieb aus.
Anette Baldauf (*1965, lebt in Wien und New York) und Dorit Margreiter (*1967, lebt in Wien und Los Angeles) entwickeln im Band 7 der BAWAG FOUNDATION EDITION eine kritische Topographie des "Gendered Space".
Ausgehend vom "shopping" als dem ultimativen Versprechen der Moderne erforschen Wissenschaftlerin und Künstlerin den Status von frauenspezifischen Räumen im Kontext neoliberaler Ökonomien, und dehnen ihre Studie in den urbanistischen, ethnografischen und sozialen Raum aus.
"Dubai ist wie ein Laboratorium für zukünftige Stadtentwicklungen, ein Idealtypus der Urbanität, der ein reibungsloses Nebeneinander von Expansion und Ausschluss veranschaulicht." (Dorit Margreiter, Anette Baldauf)
The She Zone von Anette Baldauf und Dorit Margreiter funktioniert als kompakte Montage aus Text und Bild, die den "Videostream" von 2004 im Buchformat verdichtet, und das Werk in eine neue Identität transferiert.
Text: Anette Baldauf (dt. /engl.), Fotos: Dorit Margreiter und Anette Baldauf