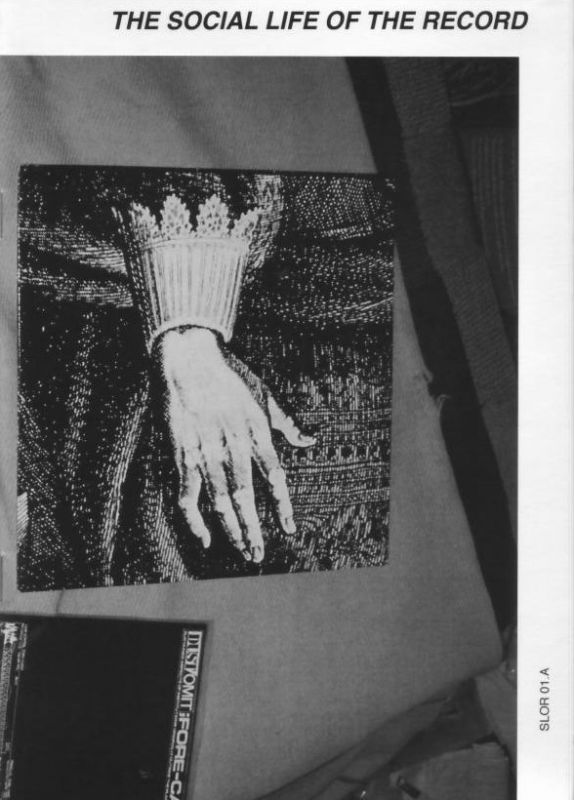 Article Number: 6777
Soft Cover,
English
, Staple Binding, 23 Pages, 2013
Everbody Knows This Is Nowhere
The Social Life of the Record #1
availability unknown, if interested please write an email
The first installment of The Social Life of the Record, a series of original texts by musicians, fans, critics, collectors, dealers, label owners etc. - reflecting on recording, releasing, listening to, filing, flipping and DJing records today.
Addressing questions parallel to those asked by Paraguay Press's established "The Social Life of the Book", "Everybody Knows This Is Nowhere" plays off its format and inaugurates the new series "The Social Life of the Record". It is published as a component of the exhibition of the same name and extends the project's triangulation of the identity of New Zealand art and music.
London-based artist Paul Elliman evokes relationships between sound and geography; Philadelphia label owner Tom Lax chronicles his involvement with New Zealand music as a fan from afar; New Zealand critic Jon Bywater reflects on vinyl records as a means to 'physical thinking'; and french collectors Jedrzej Zagorski, François-Xavier Hubert, Sandra Reignoux, Jean-Louis Cayron and Fred Paquet contribute photographs of some of their New Zealand possessions; crossing Hans Christian Andersen with Wilkie Collins.
Language: English