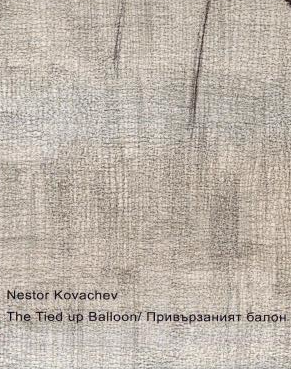 Article Number: 5802
Soft Cover,
German
, Glue Binding, 70 Pages, 2014, nestor kovachev
The Tied up Balloon
€ 18.00
This book is published in conjunction with the exhibition Nestor Kovachev- Taking no chances.
Series of 71 drawings, pencil on paper.
The Tied Up Balloon (Bulgarian: Привързаният балон / Privarzaniyat balon) is a Bulgarian satirical comedy-drama film released in 1967.