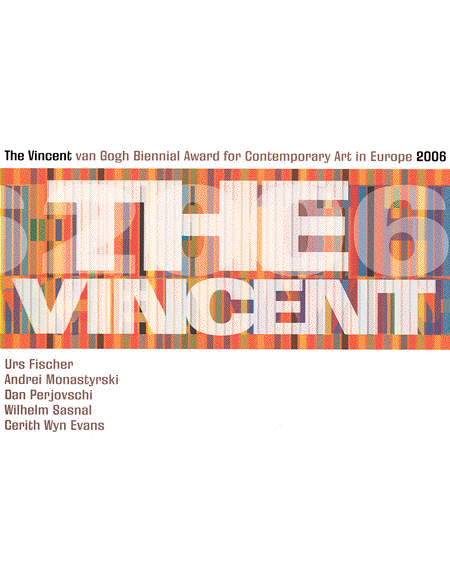 Article Number: 10189
Soft Cover,
English
, Thread Stitching, 92 Pages, 2006
The Vincent van Gogh Biennial Award for Contemporary Art in Europe 2006
availability unknown, if interested please write an email
The Vincent Van Gogh Biennial Award aims to recognize and reward (at 50,000 Euros) emerging European artists who will have significant, enduring impact.
In this, its fourth cycle since its inception, the Award has broadened its scope in two key ways--first by removing an age limit for artists, and then by allying with the Stedelijk Museum in Amsterdam, which will exhibit some of the nominated work and is slated to become home to the Award's collection. This year's shortlisted artists, Urs Fischer, Andrey Monastyrski, Dan Perjovschi, Wilhelm Sasnal and Cerith Wyn Evans, are notable for a diversity spanning generations (their birthdates range over the decades from 1949 to 1973), disciplines (from painting to installation to film) and locations (from London to Moscow). The three previous winners include the Finnish video artist Eija-Liisa Ahtila, the German painter Neo Rauch and the Polish artist Pawel Althamer.
Language: English and Dutch